AXE: Shampoo-Powered Teleportation
Which brand explores the world's manliest rituals, battles early perspiration, encourages consumers to take shower together to save more water and run a marathon in underwear? Of course, it is AXE, which is shocking the public with its original campaigns, all revolving around sexuality and men's myths. Surprisingly enough, the new campaign launched by the brand has stepped aside from the paved trail and is all about adventures and aliens.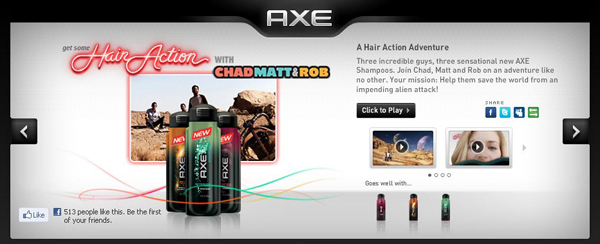 To kick off the promotion of its new line of product—Heat, Downpour and Zen shampoos—AXE collaborated with a creative team of three funny guys, writer Chad Villella, director Matt Bettinelli-Olpi and Rob Polonsky, who co-wrote the script and starred in the interactive series now hosted on YouTube. The story starts when Chad arrives to a surprise party arranged by Rob and Matt to celebrate his dismissal. When the major guest comes up to Matt, the third friend suddenly appears out of thin air with a strange thing in his hands and hurries up his friends to fill the reservoirs of this iron object with… shampoo. The viewers are invited to choose one of the three AXE bottles and see what happens next.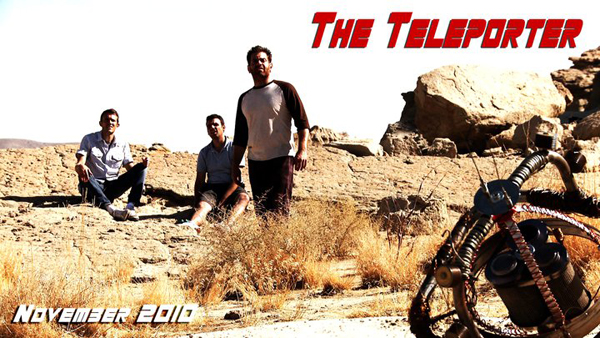 Image Courtesy:Chad, Matt and Rob's Facebook page
The mysterious thing is a teleporter, which takes the guys to places, they couldn't even imagine. We, people who watch the spots, are also engaged into the action—they click on the interactive areas on the screen to select 'the fuel' and in the long run are the ones who choose how the plot will be unveiled. The ultimate goal of Chad, Matt and Rob is to fight the hostile UFO creature, which is chasing them to retrieve the metal piece, which seems to be some lost part of its huge mechanism. With the three shampoos, the guys manage to stop the teleportation process, destroy the alien and get back to the party and their girlfriends. All's well that ends up with AXE.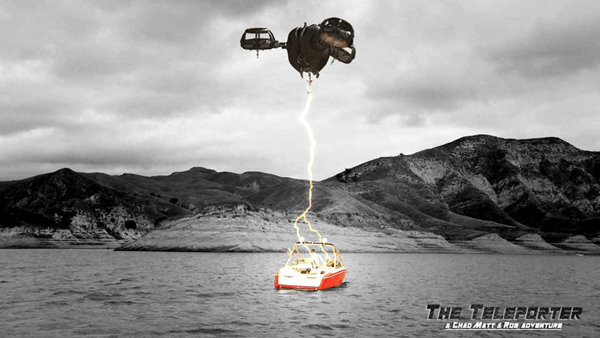 Image Courtesy:Chad, Matt and Rob's Facebook page
To watch more spots, go to chadmattandrob YouTube channel.