New Viral Video from Guinness: 'Jingle Bells' with a Beer Twist
With less than 20 days left until Christmas, brands are presenting their own versions of the iconic 'Jingle Bells' carol, and each of them adds something special to the well-known song. Guinness GB teamed up with famous British 'electro folk' musician James Yuill to update the classical tune by playing on Guinness pint glasses in a pub. 'Jingle Pints,' the contemporary version of the 150-year old festive hit, can be heard in a new viral video, which was filmed between the musician's Indonesian and South American trips.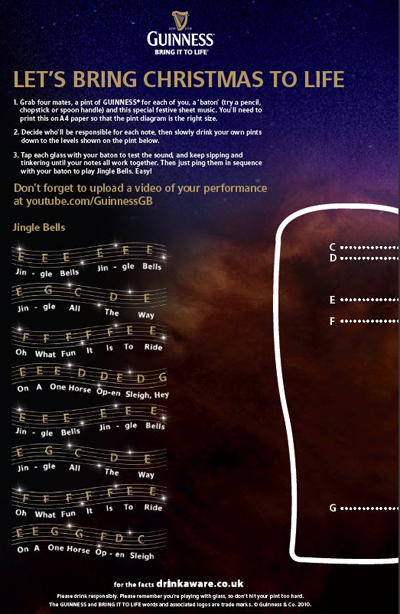 "We wanted to create an engaging piece of online video content that really conveys Guinness as a pint full of life and working with the multi talented James Yuill has enabled us to do that. We hope the video and Christmas mailer will inspire people to get together with their mates and bring Christmas to life by creating their own versions," commented Paul Cornell, Marketing Manager at Guinness.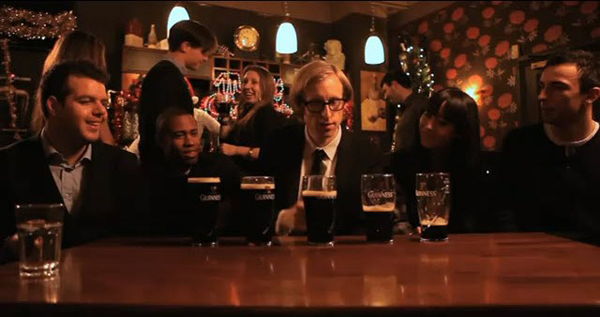 In the video, the musician surrounded by his friends is tapping on pints of the black stuff, which are filled to different levels, with a baton. The performance starts with simple tones, and then the melody continues with electronic sounds. The brand is encouraging its fans to do the same—they can record a video response to this spot on YouTube. Users are encouraged to repeat the musician's performance by getting together with their four friends at a nearest pub or at home and playing the most popular festive tune by tinkering on their beer chalices with spoon handles, pencils, batons or anything else of this kind. The playing guide can be downloaded here.