Microsoft, UNICEF and Diddy to Announce 12 Days of Tag
Microsoft Tag teamed up with American rap star Diddy and UNICEF to present a new project dubbed "12 Days Of Tag". In course of this charity, they are giving $50,000 to those in need during 12 days of the project.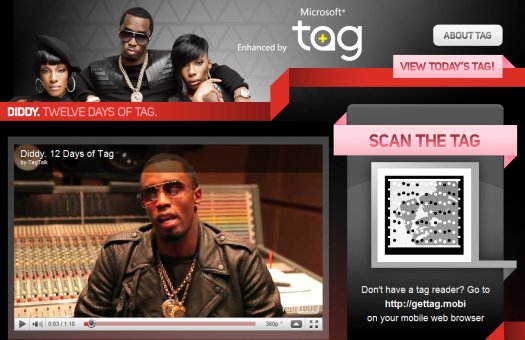 As the most percentage of the joint charitable initiatives, 12 Days of Tags requires involvement of the worldwide Internet community. In order to contribute to this charity, users are encouraged to download Microsoft tag reader for their handheld, scan the Unicef tag on the campaign's official site and actively spread the word on the contest on Twitter using the hashtag #12daysoftag.
Microsoft Tag technology offers an innovative way to connect the real and digital worlds and facilitates the exchange of information between them. Tag is a small digital icon that may contain built-in information in the format of a URL, phone number, address, any text message. Microsoft Tag reading application is designed for handhelds supplied with videocameras to scan the tag, while the mobile app from Microsoft will decrypt the info contained in the tag and display it to a user.
More information on the campaign is available on the dedicated project website at www.12daysoftag.com.
To learn about the innovative Tag technology from Microsoft, view the video below: