Are we on the cusp of a new design aesthetic driven by the need to get fit yet get noticed in the current hyper combative post-recession climate? If so, this climate may be turning architect Ludwig Mies van der Rohe's mantra 'less is more' ever so slightly on its head as the budgets of governments, business and people demand 'more for less'. But what form might this new aesthetic take over the coming years?
The possible clues to how brands and people 'man up' in the future as they fight for survival are probably best discovered in the leading edge industries of fashion, technology and music. It's these industries that more often than not support us in our need to think smart, and our desire to look and feel smart in times of difficulty. Where might then the fashionistas and the technocrats guide us and what is the potential presiding look and feel?
Fighting fit
Perhaps the answer lies in the  'Weniger, aber besser' ('Less, but better') approach of uber industrial designer Dieter Rams. As we strive to find ways to be leaner and meaner without necessarily compromising, we look to things that make life easier, more streamlined and efficient. Rams, back in the day when he was designing for Braun, stripped out detail and complexity. In today's high-paced society we find this appealing, 'less but better' aesthetic soothes our furrowed brow.
The prediction is that tomorrow's technological tools will continue to develop this type of 'modern cubism' reducing more and more product to strong geometric outlines. Witness emerging gadgetry like the Gesture Cube that senses hand movements made close to the screen and translates them into commands for the device.  It's a user interface idea for the next generation of digital devices, says German company Ident, whose technology powers the device. In the future this preference for clean lines in design aesthetic will continue to escalate. After all, in combat we only need what is essential. Brands mustn't weigh people down instead they need to provide the minimalist solutions people are looking for as they continue to de-clutter if they are to win.
A great example of this form of aesthetic thinking is Muji's innovative Bath Radio which uses the language of the shampoo bottle. You adjust the volume by turning the cap. Ingenious!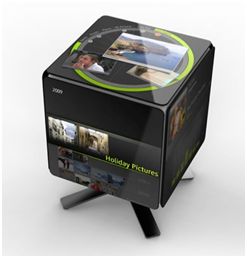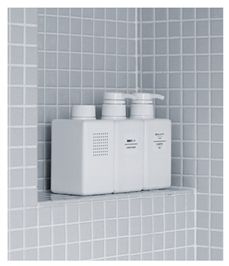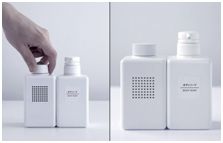 'Less but better' doesn't have to be solely technology driven. Sustainability can play a role in helping us compete in an era of less. In fashion we see the philosophies of Japanese retailers like Uniqlo and Muji gaining ground over the previousregime of cheap throw away. Muji's aim is to provide people with a rational sense of satisfaction that comes not with 'this is best,' but with 'this is enough.' 'Best' becomes 'enough.'
This notion of restraint reflects other periods of scarcity including wartime when we were also required to be savvier. Perhaps this is where LA-based edgy industrial designer Spencer Nikosey got his inspiration. Through his brand Killspencer he recognizes that fighting fit means being battle-hardened.
The bags he creates are salvaged from battle-tested materials. These tough-as-nails backpacks, duffels and messenger bags are made from recycled military tarps and coated cotton canvas yet they're sleek and refined enough to tote around any urban setting. Each bag is made by hand, and features top-of-the-line hardware that will probably outlast us all!
Whereas Killspencer uses tough materials that are more than fit for purpose other fashionistas are 'manning up' using a more masculine aesthetic to inspire us to get into shape post credit crunch. Our guess is we'll be seeing a return to more Bruce Weber-like muscular photographic imagery. The famous photographer changed the face of male advertising by featuring Brazilian Olympic pole-vaulter Tom Hintnaus in an iconic ad for Calvin Klein underwear.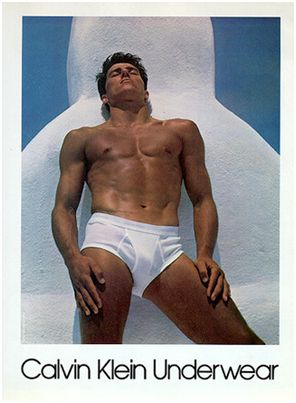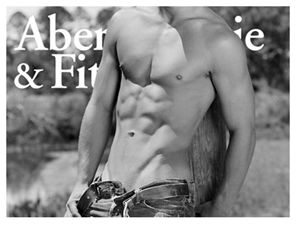 French Connection already seems to be taking a tougher stance on masculinity with their latest 'man talk' campaign. Perhaps as well as the muscular, the primeval will also prevail in the future?

Image. French Connection
Whilst the new aesthetic may lead us to believe in the need to de-clutter through modernist cubism, to value 'just enough' and aspire to all that is tough and tough looking, this alone may not be enough for economic survival. You also need to get noticed.
Standing out
It's almost Darwinian, the need to be seen, to stand out. Getting noticed ups your chances in the mating game. A couple of themes to keep a look out for are craftsmanship and what Freud called the 'narcissism of small differences' – the little things that set you apart.
Craftsmanship comes into play because we literally need things to last longer. Having been burnt by the financial meltdown we've begun to re-evaluate what represents true value. Things that are thought through and cared for, that have a sense of permanence, help us feel more secure. They also provide confidence as you know they aren't going to let you down. Hence the hipsters are turning to brands like Penfield and Barbour because they represent quality worth investing in.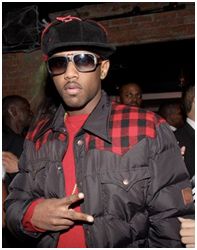 Over the coming years this movement will continue as 'style wins over fashion'.
Though it may sound counter-intuitive in economic hardship, people will be increasingly prepared to spend £200 on a single jacket because they want to know it's going to still look good and function in five year's time. The 'cost per wear' factor means quality heritage will be an important ingredient in looking good.
Fashion brand All Saints has been quick on the uptake using the language of 'tailoring' with dramatic effect. Their shop windows are full of classic Singer sewing machines. It's a big, bold nod to the virtues of craft and hand finishing.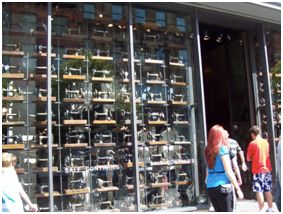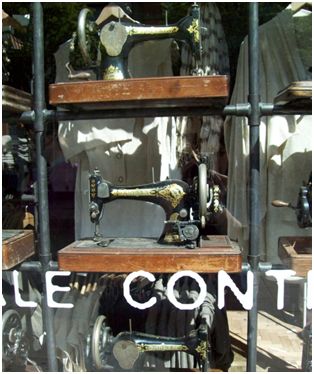 Another tack from Sydney-based label Three Over One is to describe their collection as 'rugged elegance meets functionality.' Think honest, hardworking apparel for men. Their name is derived from the number of weft yarns the warp yarn passes during the weaving process in which denim is constructed. Featuring poor boy hats, tweed overcoats and starched collared shirts, the line is perfect for today's harsh economic climate (and die-hard fans of The Grapes of Wrath).
Finally to return to Freud's narcissism theory—how the 'classic' is re-worked or customized will be the trick to helping you stand out. To be truly original is very rare these days so adding that all-important twist of individualism is what will set you apart from the rest of herd. Arch exponents of the twisted classic, Black-Eyed Peas, show us just how cool heritage can be.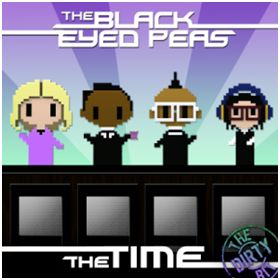 So whilst the going is going to get a lot tougher there are ways forward for brands and people if they 'man up' to the challenge. The legendary coach of American football team The Green Bay Packers, Vince Lombardi, once said, "It's not whether you get knocked down, it's whether you get up that counts."
About the Author

Greg Taylor became founding partner in global brand design consultancy Elmwood in 1989. Now Director of Brand Provocation, Greg is the creator and facilitator of Step Change™, Elmwood's strategic tool for moving ideas forward. Clients include ASDA, Wal-Mart, Arla Foods, BBC, COI (Defra and DfT), Cable&Wireless, Comic Relief, Debbie & Andrew's, Durex, Glasgow 2014 Commonwealth Games, McCain, and the Met Office.