Coley Porter Bell Creates Pinnacle Expression for Royal Salute
Coley Porter Bell has designed one of the world's most exclusive whiskies, the Royal Salute 62 Gun Salute, which was conceived as the Ultra Prestige flagship of the Royal Salute range and will retail at over US$ 2,200 a bottle.
The whisky is the result of decades of experience and craft by the four Royal Salute Master Blenders, dating back to 1953, with each drop of whisky aged for a minimum of 40 years.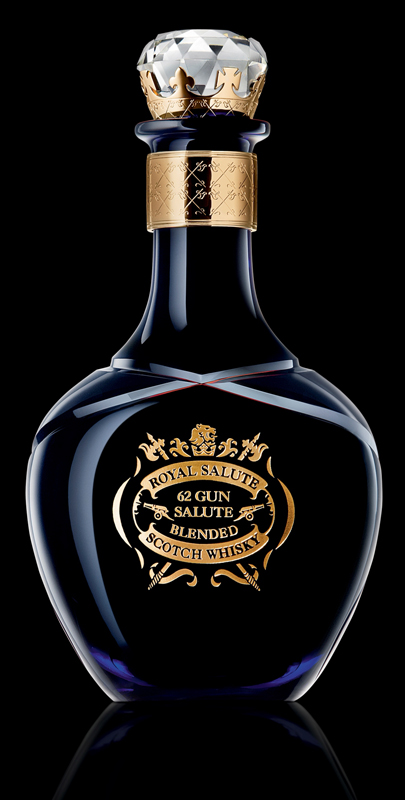 The decanter celebrates and reflects the skill and knowledge that goes into the creation of the whisky itself. Made by master craftsmen at Dartington Crystal, the decanter is hand blown and hand cut. The opaque double walls permit decorative cuts to be made to the outer wall, which reveal glimpses of the whisky inside. The bottle is crowned with a cut crystal stopper and decorated with 24 carat gold. The crest is created from liquid gold, applied by hand. Each decanter takes over 40 hours to make.
The decanter is housed in a uniquely-shaped display case. It features a gold plated plaque which references the lineage of Master Blenders involved in the creation of the 62 Gun Salute.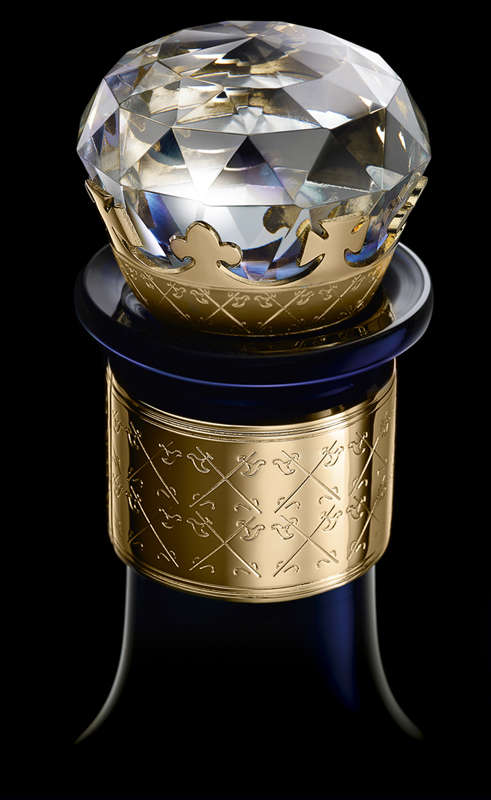 Royal Salute was launched on 2 June 1953 in tribute to Queen Elizabeth II on the occasion of her coronation and the brand's Royal associations have continued ever since. A 62 Gun Salute is the highest ceremonial mark of respect, fired from the Tower of London to honour the Queen's birthday and the anniversary of her accession to the throne.
Stuart Humm, Royal Salute Design Director at Coley Porter Bell said, "We think we have achieved a balance of masculinity and elegance which reflects both the brand's Scotch credentials and its luxury positioning. Not only is Royal Salute 62 Gun Salute a celebration of craft, it is also a work of art."