Look of Music—European Style Contest from Schwarzkopf
Schwarzkopf, beauty partner of the Eurovision Song Contest, presents a new project dedicated to 2011 Eurovision—European Style Contest. The UK version of the project is available at www.lookofmusic.co.uk. The brand encourages visitors to create new extravagant looks each corresponding to a specific musical trend using a variety of its hair care products and upload their photos for a chance to win the VIP tickets to the Eurovision Song Contest final in Düsseldorf on 14th of May 2011.
According to the idea of contest initiators, each musical trend and style has its look. Whether it is a glamorous pixie of the rock star or straight and neat haircut for those performing classical music, the hairdo is an important part of the on-stage image that contributes to the overall impression the performer makes upon the audience.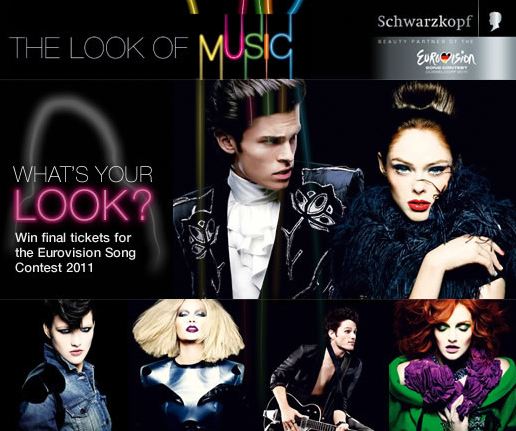 So, in search of new ways to portrait various musical trends like soul, jazz, electro, pop, rock, etc., Schwarzkopf is calling everybody willing to become the face of the musical trend in their home country.
There are two ways participants may contribute to the project. Firstly, they may upload their 'Look of Music' photo, get a chance to be selected the national winner and receive 2 VIP tickets to Eurovision's final in Dusseldorf. Secondly, those who will support their friends by voting for their photos, will have a chance to get an award for their willingness to participate. The participants of the contest who voted for the 'Look of Music' will automaticall enter sweepstakes for a chance to win 2 tickets for the 2011 Eurovision final. In both cases, flight and hotel costs are covered.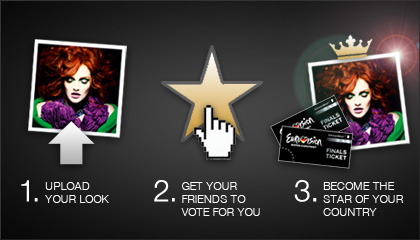 So far the project is available in a number of languages for each country of the world. The links to the national contests can be found here. All the photos of participants may be viewed in the Contest gallery. More than that, those willing to enter the contest as a music star, may get tips from beauty experts on the pages of the contest.
According to briefing.pt, the campaign 'The Look of Music' was designed by Tribal DDB and will be accompanied by point of sale and online advertising in the countries taking part in the project.