Coca-Cola launches Sprite 3G in the Turkish market
Coca-Cola Turkey has launched Sprite 3G into the Turkish energy drinks market. Sprite 3G retains the lemon-and-lime flavour of the original Sprite but with the addition of three ingredients designed to revitalise consumers, the three Gs: glucose, guarana and ginseng.First Coca-Cola Great Britain launched it into the energy drinks market to take on the leader of this categiry Red Bull.
The drink, which is Coca-Cola's first Turkey mass-market energy product, has been rolling out across Turkey's retailers since September. The launch is backed by extensive vibrant marketing and advertising campaigns.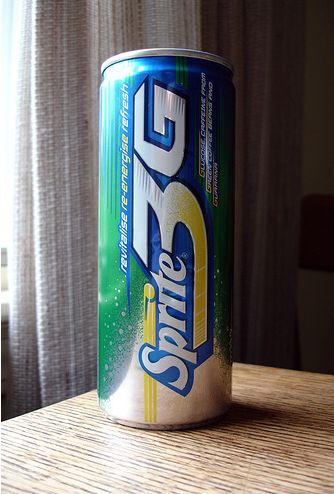 The drink comes in 250ml slim can and 500ml PET bottle that have a very eye catching sporty look. On the front in bold white and yellow letters is the product's name – Sprite 3G. On the reverse in small white print is all the ingredients and nutritional information.