Calvin Klein Turns the ck one Line into a Life-Style Brand
Calvin Klein is transforming its ck one line of fragrances, debuted in 1994, into a global lifestyle label, which will include denim, underwear and fragrances. To promote the launch, on  March 1, the brand is kicking off a massive ad campaign on a range of platforms including online, mobile, print, outdoor and social media channels.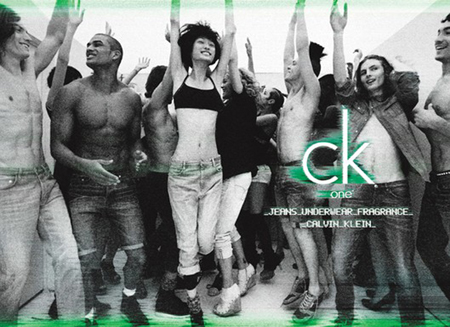 "We worked with Steven Meisel, who shot the original campaign for the launch of the ck one fragrance in 1994," told Kevin Carrigan, global creative director of Calvin Klein Jeans and ck Calvin Klein, in his interview to Vogue.com. "Mark and Kate [Kate Moss and Marky Mark] were just young kids then and we wanted the same feel. We wanted to show how diverse the collection is when worn by different people, so we took one jean, one shirt, a great grey T-shirt; classic American basics, and gave them to these cool kids."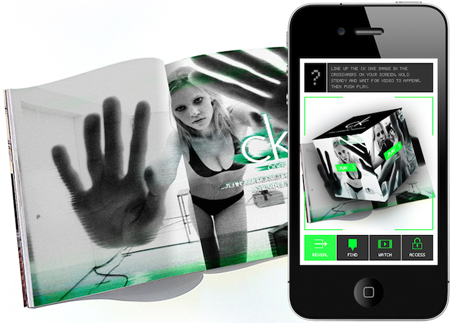 The key person of the campaign is fashion model Lara Stone, and the other people featured in prints and videos are musicians, actors, sports stars and models including British boxing star Robert Evans, Swedish artist Viggo Janason and British model and dancer Jackson Blyton Megran to name a few. There're 30 cast members showcased in the upcoming advertising wave, and consumers will be able to learn more about these people on the ckone.com online destination, launching soon (watch the teasers below). The models will also ask consumers some questions, still it's not clear yet how exactly it will be done.
"We put them all in a room, just a big mirrored box surrounded by cameras, and let them try the collection," Carrigan continued. "The ck one collection is not about wearing clothes the way you've been told, it's about making them your own. We put the pieces in there in all sizes, from XXXL to XS; it's not about the perfect size—it's a play on proportion and androgyny. Girls were wearing jeans that were baggy and far too big, or wearing oversized shirts as dresses, they made the collection their own. It's the personalisation of fashion—and the campaign is really just a reportage of them trying the clothes."
The highly interactive hub will also allow the visitors to explore the reinvigorated label, purchase the products and discuss them online (both on the website and in a range of social media networks), plus upload their own videos.  In addition, Calvin Klein has developed iPhone, Android and Symbian mobile applications, which will provide users with the opportunity to explore more features including the augmented reality elements of the campaign. Last year, Calvin Klein also released a series of AR codes print advertising and QR codes on billboards.