RPM Agency Creates Bowtime Bars at Strongbow Festivals
For over 13 years London-based RPM agency has worked with cider brand Strongbow on their festival activation to create the Strongbow Bowtime Bar that represents a uniquely structured dance arena inviting consumers in to relax in the secret garden, dance on the spacious dance floor and enjoy a pint of Strongbow from the multiple bars provided. RPM has been working alongside talent booking agency OurKidBrother who programme the live stage to create live entertainment that works around the clock during the festival.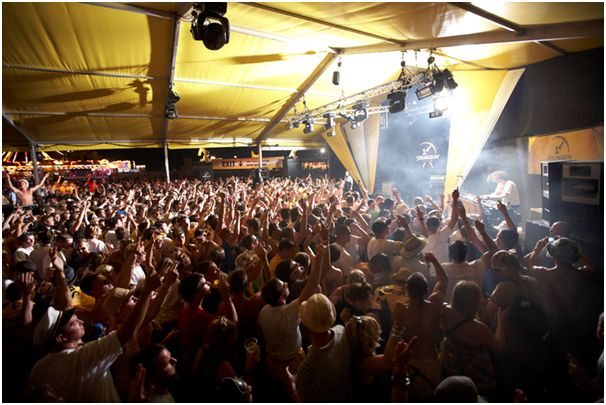 During the 5th festival that took place in 2009, the Bowtime bar proved to be a tremendous success.
At that time, RPM director Dom Robertson told in an interview to eventmagazine.co.uk, "People were Twittering about the bar beforehand. It was a real destination. Festival crowds are great because people are there for the right reason, to have fun. It is a great opportunity for face-to-face marketing."
Speaking of the results of 2009 festival, over 100,000 consumers visited the bar, which led to dramatic increase in sales for Strongbow. Online coverage of the event reached 32, 018, 000 users. In 2010, Strongbow bar was present on 6 festival sites.
To learn more about the venue, please visit Bowtime bar page on Facebook.