Ferrari World Design Contest 2011 Goes On
The Ferrari World Design Contest, a competition launched by the company in collaboration with Autodesk and open to 50 schools and universities from the automotive and design sectors worldwide entered the second stage.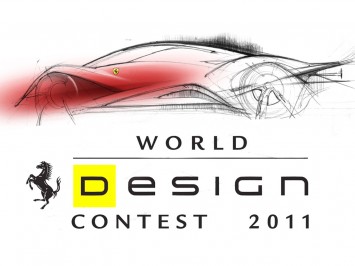 Autodesk is the project's technical partner and official sponsor, while Ferrari asks the participants to create a pure hypercar of the next generation—a car with an extreme architecture, while functional under every aspect. Hyper-light and hyper-fast, hyper-ecologic and hyper-technological are the must-haves of the new model.
The seven first stage finalist schools, with students from all over the world, will be involved in planning the Ferrari of the future. The finalists are: IED and IAAD from Turin(Italy), the London Royal College of Arts (UK), the European Design Institute Barcelona (Spain), Seoul's Hong-ik College (Korea), the DSK Supinfocom from Pune (India) and the College For Creative Studies in Detroit (USA).
In this second part of the competition the finalists will be involved in the creation of the three models every school can present: in 3D Autodesk Alias and as a physical model in a scale of 1:4. The students have to pay special attention to details and the interior's development as well.
More than 200 projects, which arrived at Maranello, underlined great attention towards lowering consumption, combined with alternative powertrains, mainly focused on hybrids. The selection process was difficult and the jury under the presidency of Luca di Montezemolo, the Chairman of Ferrari decided to raise the number of finalists to seven, compared to six schools scheduled for the contest's final stage.
The contest runs until July 2011. The winners, with the results announced in July, will win an internship at Ferrari, and cash prizes. Autodesk will also present an award to the student team that best uses Autodesk Alias software to both communicate their design intent and demonstrate the process of design.