Ferrari Chose the Winners of its 2011 World Design Contest
On July 19, Ferrari announced the winners of the Ferrari World Design Contest. The awards ceremony took place at Ferrari's headquarters in Maranello, Italy. The first three best models are:
1. Eternità by Kim Cheong Ju, Ahn Dre, Lee Sahngseok (So. Korea) from Hongik University (Seoul)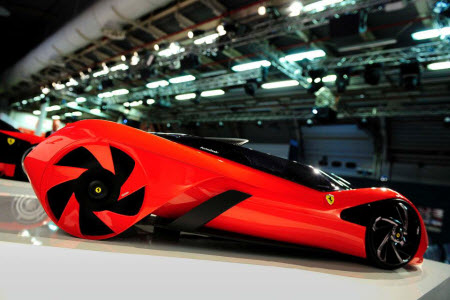 Photo: www.domusweb.it
2. Xezri by Samir Sadikhov (Azerbijan) from IED (Turin)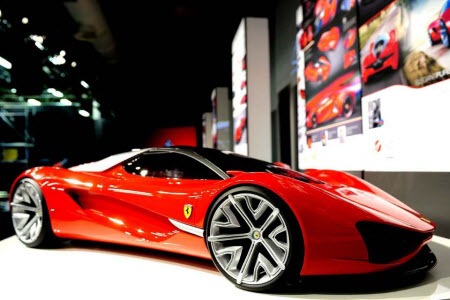 Photo: www.domusweb.it
3. Cavallo Bianco by Henry Cloke (UK), Qi Haitao (PRC) from RCA (London)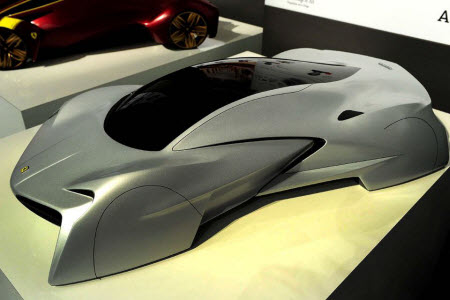 Photo: www.domusweb.it
The competition was held together with the digital design company Autodesk, which named the winner of the Autodesk Design Award in Ferrari's international student design competition. The Eternità model creators received the Autodesk Design Award for their innovative use of design software.
A special award for Innovation and Technology was also presented to Jiangnan University (China).
"Nurturing the creativity of young people is a fundamental strategy in every walk of life," commented Luca di Montezemolo, Ferrari Chairman. "The Ferrari World Design Contest represents a window that we want to keep open on the world and the creative energy of the next generation. I saw at first hand the many genuinely innovative ideas that these talented youngsters sent us and could feel the enormous passion and commitment that had gone into them. I am certain that some of these suggestions will come to light in the Ferraris of the future."
During the Ferrari World Design Contest seven finalist teams were selected out of list of students from 50 prestigious international design schools, which were challenged to create the Ferrari of the future, called a hypercar,. They had to preserve the legendary performance and elegance associated with the iconic brand but use the latest generation technologies and materials.
Each of the finalists created a virtual 3D model of their proposed hypercar using Autodesk Alias software as well as a 1:4 scale physical model. All of the design concepts focused on reducing fuel consumption through alternative propulsion systems, especially hybrid engines. The boosting of driving pleasure through weight reduction was another common feature. More geometric forms alternated with sinuous, almost organic lines in the various design projects, says Ferrari's official web site.