Stoli Is Choosing 'A Band Apart'
Stoli, which last year launched its campaign 'Would you have a drink with you?' now turns to music talent projects, the area where it is quite new (unlike Converse or Wrigley). The alcohol brands has issued a call for all its fans to support aspiring musicians in its new initiative on Stoli's Facebook page, give them an opportunity to get featured on mix tapes and have a country-wide recognition. For the project dubbed 'A Band Apart,' the brand teamed up with FanBridge and Flavorpill—the contest can be accessed via a special hub here.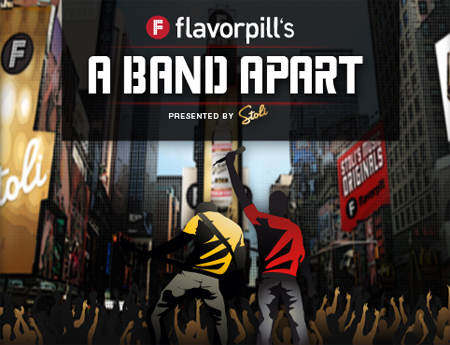 The regional band competition, which was launched by Stolichnaya Vodka on June 6 and will be running until September 30, encourages music fans to listen to the samples, choose one performer on the list—in one of the six cities (Dallas, Miami, San Francisco, New York, Chicago and Los Angeles)—and help it gain popularity on the local and national scene. The top-voted entrants will get their records included in 'one-of-a-kind mixtapes' which will be available to download for free in the end of July, but there'll be just one winner, who will headline a Flavorpill concert to be arranged in fall.
"Earlier this year we sponsored Perez Hilton's annual 'One Night In Austin' event at SXSW (South By Southwest), which featured an incredible lineup of emerging artists. We feel that the energetic vibe and original personalities within the music industry make for a natural fit with our brand whose identity embodies that of a true original," commented Jaime Gorman, Stoli's brand manager.