Wrigley's Starburst Supports the Songwriters Music Series
Starburst announced it will support the VH1 Save The Music Foundation's Songwriters Music Series that will start on September 22 in Los Angeles with an acoustic performance by Grammy Award winning musician, Colbie Caillat.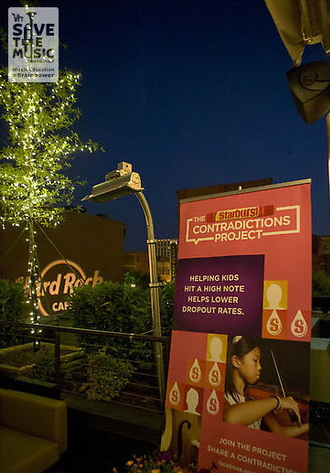 Photo: www.vh1savethemusic.com
Songwriters Music Series is an initiative that benefits the VH1 Save The Music Foundation in their mission to provide all children with access to a complete education that includes music.
This will be the third stop in the series, which launched in New York City past May with a performance by Glee star Matthew Morrison and continued in Nashville, Tennessee in June with ACM Award-winning sibling trio The Band Perry.
Starburst presented each event in host cities. The initial two performances by Matthew Morrison and The Band Perry raised more than $100,000 in support of their efforts to keep music education in the U.S. public schools.
"Starburst is excited to be a part of the final Songwriters in the Round series in Los Angeles to help raise money and awareness for the VH1 Save the Music Foundation," said Michael Watt, Wrigley's VP and General Manager US Confections. "The first two events had Starburst contradictory elements woven throughout the evening, the venue and the artist's performance and we can't wait to bring that to the LA event."
Colbie Caillat will perform an intimate acoustic set in Los Angeles, (location is to be revealed soon) to benefit the Foundation. In addition, Caillat will join past participants in the series by performing a special song that is contradictory to her normal genre. It marks the spirit of Starburst candy's contradictory taste—solid, yet juicy like a liquid.  
Attendees will be encouraged to share their own personal contradictions with the Starburst Contradictions Project to be part of the Starburst $250,000 donation to the VH1 Save the Music Foundation.