Barneys New York Will Present Gaga's Workshop
Barneys New York, the luxury specialty retailer, teamed up with Lady Gaga for the Holiday 2011 campaign: Gaga's Workshop.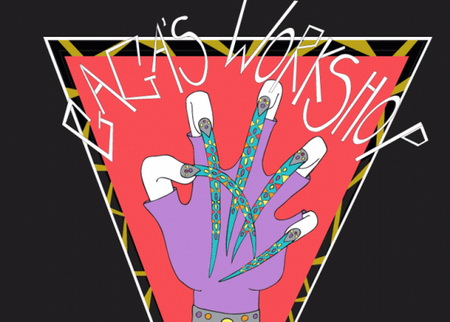 Within the campaign acknowledged talents including artists, Eli Sudbrack and Christophe Hamaide Pierson of Assume Vivid Astro Focus (AVAF), and Mugler Creative Director and Lady Gaga Fashion Director, Nicola Formichetti will come together to create Lady Gaga's interpretation of the iconic Santa's Workshop.
Barneys will turn the entire fifth floor of its Madison Avenue store in New York City into a dedicated space for the initiative, which is to be launched in mid-November.
Barneys New York has worked closely with Lady Gaga under the creative direction of Nicola Formichetti to design a range of limited-edition, small gift items, which will be available for a limited time only at Gaga's Workshop.  In addition, a selection of items from the collection will also be available at Barneys New York locations nationwide and online at Barneys.com. Gaga's Workshop will be supported digitally on a custom-created section of Barneys.com, and will be launched via The Window, Barneys New York's luxury content site.
AVAF's multimedia installations will be seen throughout Gaga's Workshop in the Madison Avenue flagship store, in the Madison Avenue windows. And AVAF's signature artwork for Gaga's Workshop will feature Barney's special holiday shopping bags and packaging.
Barneys New York will donate 25% of sales from all items featured in Gaga's Workshop to a charity of Lady Gaga's choice.
"Lady Gaga is a rare cultural phenomenon, not only because of her exceptional talents as a singer, songwriter and performer, but also with regard to her support of equality and individuality and status as a fashion icon," said Mark Lee, Barneys New York CEO.  "Partnering with her in this unprecedented collaborative way to create the largest and most all-encompassing holiday theme that Barneys has ever mounted is a thrill. As a New York City landmark, we wanted to celebrate Lady Gaga as a fellow New Yorker and amazing talent."
Lady Gaga has already collaborated with such brands as Nemiroff, Burberry, Belvedere Vodka and Starbucks to promote the brands and her albums.