Google's Chrome Browser Celebrated Its Third Anniversary
Google's Chrome celebrated its third anniversary yesterday. To pay homage to the web, Googlers put together an interactive infographic, built in HTML5, which details the evolution of major web technologies and browsers. The infographic demonstrates how the web has been developing since 1990.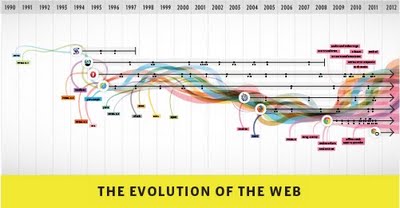 Google also summed up the highlights of the past 12 months on the Chrome platform on its blog. Chrome is aimed to make users web experience quicker, lighter and easier for all. So , the highlights include Chrome's new setting interface which help find the right settings quickly with an integrated search box. Chrome's built-in prerendering technology enables sites to build even faster experiences for their users—such as Instant Pages in Google search.
There is also the codenamed 'Crankshaft,' which improves JavaScript performance by up to 66 percent. In April Google launched the 'Chromercise' campaign to demonstrate how fast the bowser is. In May, it was 'The Web Is What You Make of It' campaign that promoted Chrome in a fun way.
Another feature, Print Preview, uses Chrome's built-in PDF viewer to display the preview, and enables you to save any webpage as a convenient PDF file using the 'Print to PDF' option. Besides the integrated and sandboxed PDF viewer enables users to view PDF files on the web without installing additional software.
Chrome also has a Web Store with free and paid apps, along with ratings and reviews.
Chrome supports WebGL, which brings hardware-accelerated 3D graphics to the browser with no additional software needed. '3 Dreams of Black,' a 3D music experience for the web browser was created by Google to showcase the possibilities of WebGL.
Chrome's support for the HTML speech input API enables developers to give web apps the ability to transcribe your voice into text. Try it out on www.google.com by clicking on the microphone icon in the search box.
Chromebook—a fast computer built for surfing launched in July is now available for purchase in eight countries—the U.S., UK, France, Germany, Italy, Spain, the Netherlands and South Korea.
According to Google, Chrome updates every six weeks. So, stay tuned.
Another Google news is the launch of a dedicated 9/11 YouTube channel in collaboration with the New York Times. The channel marks the tenth anniversary of the September 11, 2001 terrorist attacks and contains archived broadcasts from September 2001 and unique content from the Times.