Crystal Bennett Joins Little Big Brands as Partner/Director of Business Development
New York-based brand design consultancy Little Big Brands announced today the addition of industry veteran Crystal Bennett to the firm. Bennett, who joins from global brand consultancy CBX, where her sales efforts led to more than doubled revenues, has been named partner and director of business development.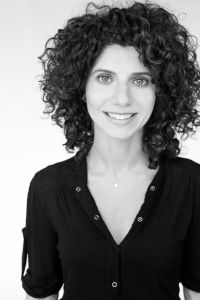 Photo: Crystal Bennett, newly appointed Director of Business Development at Little Big Brands
Bennett will serve alongside John Nunziato, agency founder and creative director, and Pamela Long, director of client services, as a member of Little Big's management team.

"I've admired Little Big's creative work for many years and appreciate their warm and personal approach to client management," said Bennett. "The strengths I bring to the firm, alongside John's boundless creative energy and Pam's strategic thinking, are a combination we feel confidant will strike a chord with clients."
Little Big specializes in strategic brand design across a broad range of industries, and is a leader in environmentally-responsible packaging. Recent work includes the rebranding of Summer's Eve, Wisk laundry detergent, and White Rain hair care. See what else we've been up to at www.littlebigbrands.com.