Campari 2012 Calendar Starring Milla Jovovich: It's the end of the world, baby!
With the year 2012 coming soon (which may be the last one, according to Mayan predictions), brands get busy making divine calendars for it. Recently, Lavazza unveiled its 20th edition of its calendar, which turned to be a real splash of art and beauty. Another Italian brand Campari is keeping pace with the coffee brand and now launches the 13th calendar, announced in mid-summer. The new piece titled It's the end of the world, baby! features Hollywood A-lister and supermodel Milla Jovovich, who inspires people to toast the life in any dramatic situations—in the long run, she also may save the world if the old prophecies turn out to be true.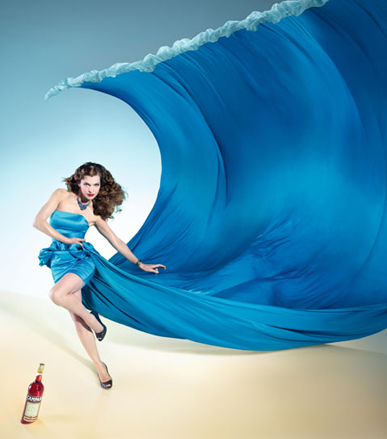 Photo: lucire.com, Campari 2012 Calendar
According to the press release, the celebrity "encounters hypothetical scenes on how many have predicted the world could end, including Global Warming, Drought and Ice Age. In the striking photos, Milla responds to these frightening hypothetical calamities with a counter view—instead of cowering in fear, she focuses on celebrating life by raising a toast of Campari's magnificent red aperitif." In the powerful images taken by internationally recognized fashion and advertising French photographer Dimitri Daniloff, Mila, who is wearing haute couture outfits and jewelry by the Swarovski, Messika, Yann Weber, Stéphane Rolland and Paco Rabanne brands among others, gets into the most expected natural disasters that may destroy swipe our civilizations from the face of the earth: floods, hurricanes, storms scorching hot or freezing cold weather, an asteroid and things like that.
"I relish the opportunity to work with raw ideas like this, so when Campari briefed me on the inspiration, featuring a world of fantasy, it was the perfect project for me I wanted to interpret each scenario in the most positive light and I really sought to recreate the events in a surreal and very choreographic way," commented Dimitri Daniloff, who joined the team of internationally renowned photographers such as Mario Testino, Mathew Rolston, Jean Paul Goude and Michel Comte, who collaborated with the brand on previous calendar editions.
Milla restores the old Campari's tradition of inviting female protagonists to front the calendar photos. Last year, the brand featured Benicio Del Toro in the 12th edition (the only man in the Campari Calendar's history), and for the past decade it worked with other women film and fashion celebrities including Salma Hayek, Olga Kurylenko, Eva Mendes and Jessica Alba for previous calendars. Each year, the brand issues only 9,999 copies of the edition and distributes them exclusively to friends of Campari internationally, so these pieces are real collectibles.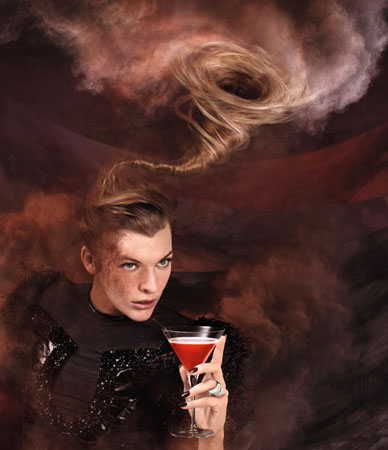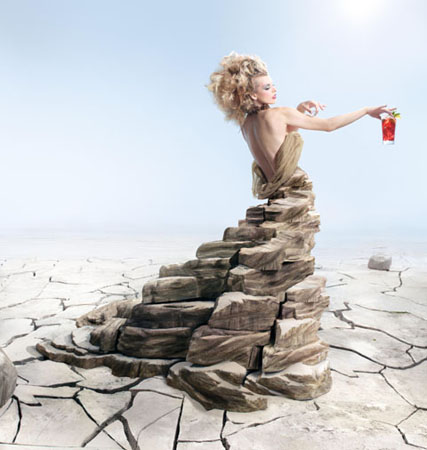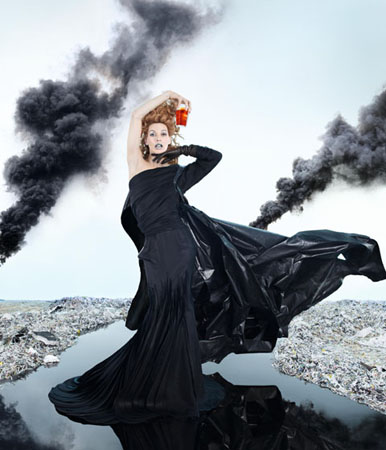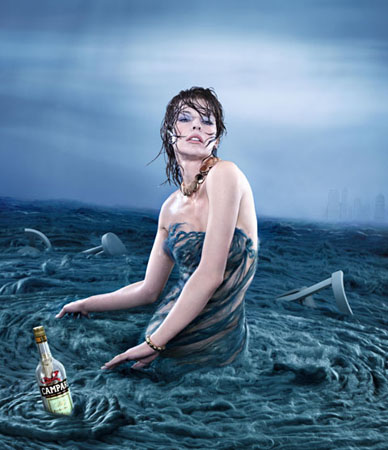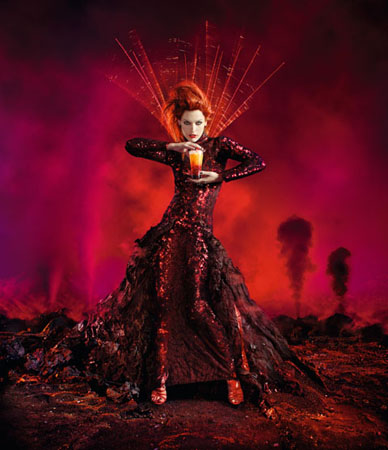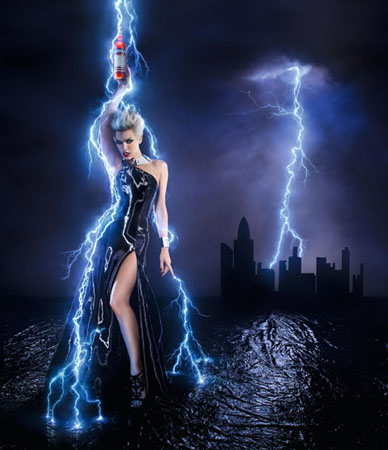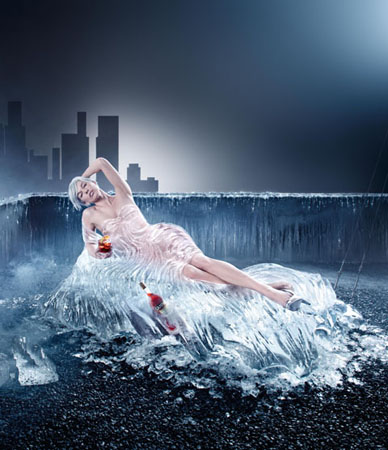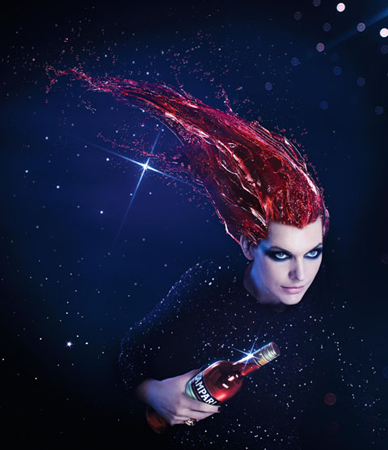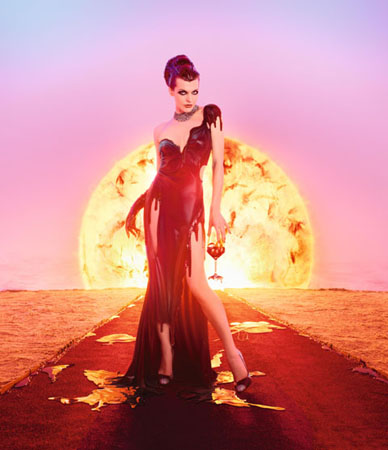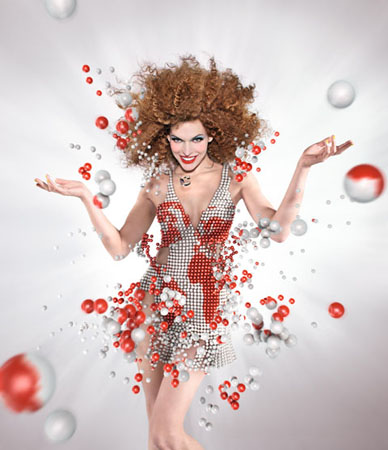 All Photos: lucire.com, Campari 2012 Calendar