Havas Media Has Unveiled the 2011 Meaningful Brands Research
Havas Media has released its 2011 Meaningful Brands Research. In the study about 300 global brands in 12 industry sectors were identified according to their meaningfulness for customers.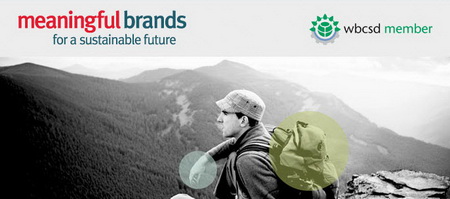 Photo: a snapshot from www.havasmedia.com
The Top3 leading brands that gained the most consumer loyalty and attachment are IKEA, Google and Nestlé correspondingly. 20% of 50,000 global customers in 14 countries think that brands have positive impact on their lives.  Most people would not care if 70% of brands ceased to exist.
According to Marketing Week, the Havas Media study found that a brand's impact on 'collective wellbeing' including community, society and environment, is considered less important by UK consumers than other markets. UK consumers feel that only 5% of brands have a positive impact on their sense of wellbeing and quality of life, and most people in the UK would not care if 91% of brands ceased to exist.
The most meaningful brands for UK customers are Marks & Spencer, Sainsbury's and Unilever followed by Tesco, Walmart (Asda), Mars, Danone, O2, Starbucks and Wrigley. Customers consider these brands to contribute most to their individual and collective wellbeing in the UK.
The Meaningful Brands Index aimed to "connect quality of life and wellbeing to brands" measures the perceived impact of brands on personal wellbeing such as fitness, health, self esteem, happiness, values, intelligence and satisfaction as well as collective wellbeing such as how brands help improve communities, societies and the environment.
Kate Cox, head of strategy at Havas Media's MPG Media Contacts UK, commented: "Whilst global comparisons with the UK about the role of brands and businesses to positively impact individuals, communities and the environment look disappointing, it's perhaps more a reflection of the current economic outlook in developed economies versus emerging markets than representative of systematic cynicism of the British population. M&S and Sainsbury's are great showcases for businesses that are actively trying to redefine the relationship between short-term profit and long-term brand equity, both in their business practices and the way they communicate these to British citizens".
The full research can be viewed here.