Parker Williams Co-creates Halo Brand Caring for Women's Health
London-based specialist brand and packaging design agency Parker Williams has co-created HALO, a venture brand for Tesco aimed at giving to women and women's health Charities.
The HALO range includes tampons, towels and pantyliners and is set to launch in stores February 2012.
The Halo Initiative will raise funds for women and women's health charities in the UK contributing 15p from every sale price.
Tamara Williams, co-founder said "Everyone at Parker Williams is thrilled to be involved in such a worthwhile initiative, and delighted that Tesco asked us to help create this important new brand. The emotive dual protection message ensures that both the product's efficacy as well as the charitable initiative at the heart of the brand is clearly communicated in a visually distinctive way."
The design is confident with a caring, sensitive heart— raising awareness and allowing us all to contribute to a great cause with minimum fuss.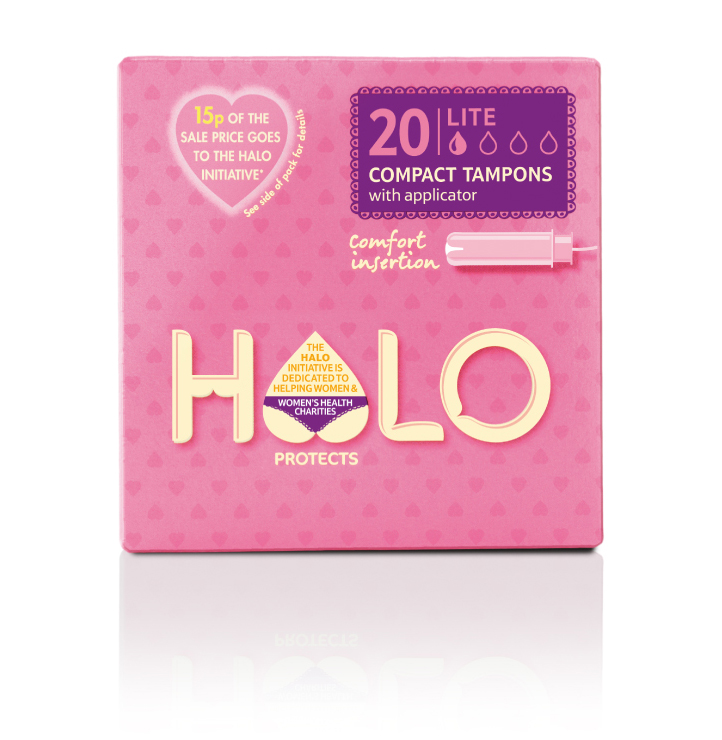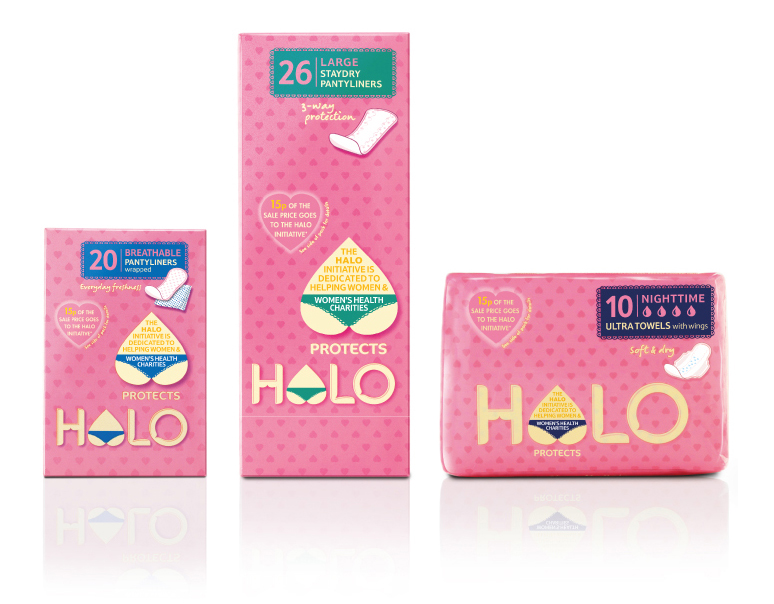 Photo: HALO package design