Blue Marlin Gives a New Look to Weight Watchers Foods
Weight Watchers, the UK's 8th biggest grocery brand and the first one within the £2.3bn Low Calorie category, with a total brand value of over £327m (Kantar), has been given a vibrant new look by integrated brand design specialists Blue Marlin.
The new design has been applied to the Weight Watchers UK Foods portfolio (excluding WWFH products), which includes over 250 packs across 40 categories. A £2m advertising and marketing campaign to support the relaunch also kicks off this month.
Blue Marlin London creative director Simon Pendry remarks: "The redesign of Weight Watchers was a mammoth task involving a huge number of SKUs. It is a wonderful brand with great heritage and a really strong emotional context — food is so wrapped up with feelings of indulgence, nurture and pleasure. The new look reflects the brand's ability to give people the freedom to enjoy delicious food while managing their weight. It's light, bright and instantly recognisable."
The new design will make its debut this week nationwide.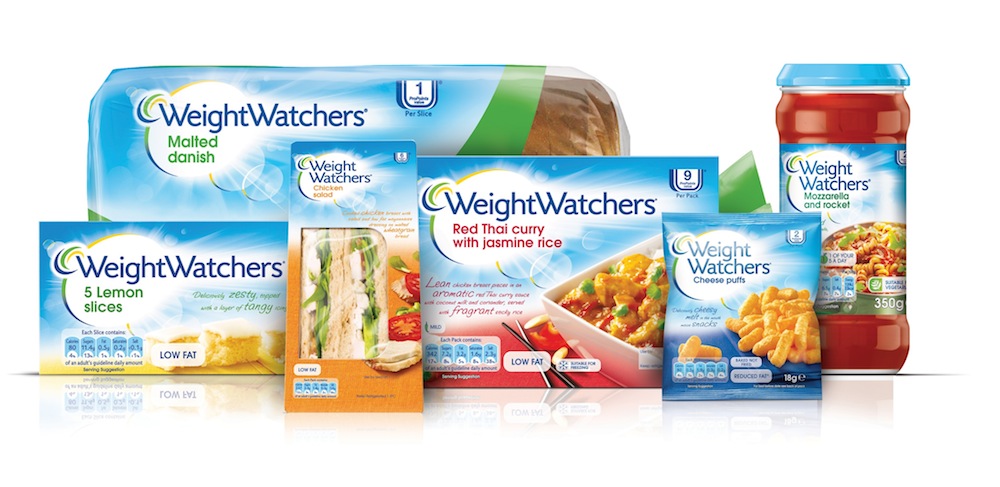 Photo: Weight Watchers' new look