Hennessy Invited Ex-BMW Designer to Modernize the Hennessy Privilege Bottle
Hennessy infused its legendary cognac bottle design with automobile style. The brand has invited celebrated automotive artist Chris Bangle, who has been developing BMW, Fiat and Opel car designs for the last 30 years, to reimagined Hennessy Privilege bottle, which hasn't changed since 1954. The ex-BMW design boss, who published his book titled Peter Teufel, A Tale of Car Design in 3 Parts earlier this year, is a recognized expert in the one of the most challenging design fields, the automotive industry, and so he was the perfect choice to guide the iconic bottle modernization project.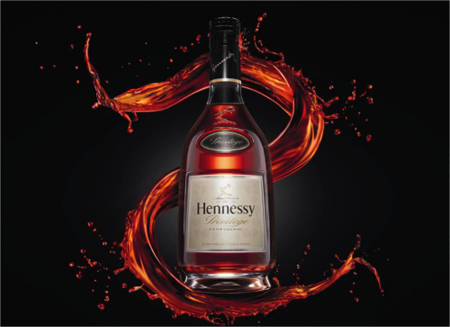 Photo: New Hennessy Privilege bottle
"Chris did beautiful work with the redesign of the Hennessy Privilege bottle. It is a fresh adaptation that features a thoughtful nod to Privilege's unique history and characteristics, while also celebrating the innovation that has become part of the DNA of the Hennessy brand," commented Rodney Williams, Senior VP, Hennessy.
According to the brand, the designer "brought his daring and novel style to the emblematic Privilege bottle, accentuating its curves, restructuring the pedestal base, and adding refined touches to the main label." The new bottle, which still contains the same legendary cognac, has undergone smooth transformational update, aimed to drive innovation into the brand's visual identity. Chris Bangle shared that the new project is "an experience of unique inspiration that drives the evolution of design, whether for BMW, Rolls Royce, or Hennessy," which means that the new bottle originates from pure creativity, which is borderless and doesn't belong to a specific industry.
The new bottle was unveiled at an upscale event in downtown Los Angeles earlier this month, and is already available for $45.99-$49.99 (750 ml) at fine retailers across the USA.