Converse Presents the First The Three Artists. One Song Track from Korea
Nike's Converse announced the new track release; this time from Koree. The Three Artists. One Song project has brought together three diverse Korean artists, featuring indie icons, Jaurim; rising hip-hop stars, Aziatix; and award-winning electronic performer, Idiotape.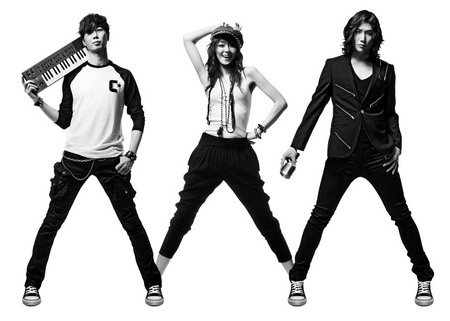 Photo: Jaurim, Aziatix and Idiotape
The new track entitled '#PeepShow,' is available for a free download for fans globally at http://play.converse.com/?p=11700. Three Artists. One Song is an ongoing music initiative by Converse. The brand already collaborated with such artists as Gorillaz,  featuring Andre 3000 of Outkast and musician James Murphy; and Mark Foster, rising star Kimbra and DJ, A-Trak.
It's the eighth series of Three Artists. One Song  Now and Converse continues to celebrate pop music and target youth with help of popular Korean musicians.
Recorded in Seoul, Korea, '#PeepShow' mixes three different music genres, and each musician contributes its own part to it. Aziatix' brings his signature rap lyrics fusing it with Jaurim's indie vocals and Idiotape's electronic sound. "The genre-bending track pushes the dial on youthful expression and brings an edgy new sound to the Asia Pacific market," says Converse.
A music clip for the track will premiere at www.converse.com in June 2012 providing fans with additional visual experience.