The article is written by Greg Taylor, Director of Brand Provocation at Elmwood, London
Having emerged this week from the coldest May for 100 years, the sun has burst through at last and there's a collective spring in the step of the folks here in Fitzrovia. I never cease to be amazed by the power of nature and its effects on the human psyche. When we experience nature at its best, it magically frees our spirit. Our senses are triggered, we feel more alive, we feel good. But why? And how can we find ways to tap into nature even when the sun doesn't shine?
Where snakes in the grass are absolutely free
I'm showing my age here but when it's sunny, the 1980s earworm from 'Go wild in the country' by Bow Wow Wow works its way into my head. The catchy top 10 hit talks of rejecting fast food, of wanting picnics, and that desire to, 'go wild in the country, where snakes in the grass are absolutely free.' Deep stuff, I know! Yet we have a biological predisposition to feel nature. For example, I love walking to work through Regents Park, freshly cut grass and ducks on the lake, it all feels good. Admittedly this is the leisurely option. Others, I've noticed, want to feel the earth move beneath their feet. I'm seeing more and more runners wearing nothing more than a glove-like shoe that allows you to essentially run almost 'barefoot'. This is the new, natural way to run I'm told!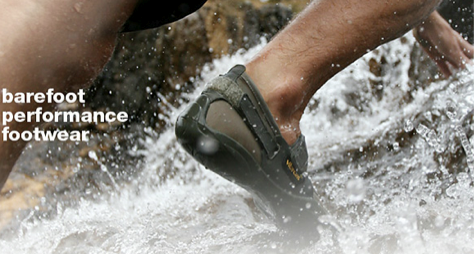 Photo. Vibram Five-Fingers running shoes
The intricate web of nerves in our feet and hands means we can take a primitive sensual pleasure from running in Vibram Five-Fingers! It's not just walking or running barefoot we can enjoy in this way; think of picking berries and fruits; digging up veg; preparing and cooking food without appliances; or eating with our fingers. We all enjoy reconnecting with an older way of life.
Urban picnic
So what are we doing about reforging closer ties with our rural heritage? How are we bringing the wild back into our urban lifestyles? People like Joost Bakker recognise our need. A fifth-generation tulip farmer, now living in Melbourne, he has created installations that fuse nature with a raw, industrial sensibility, encouraging discussion about sustainable design practices in the process.  Known for his large-scale public works and vertical gardens, his work is created using 'the stuff other people throw out'.
Rather than getting on a soapbox and trying to educate people about the ways of a sustainable future, Joost prefers to inspire people, whether through architecture and design or the food we eat.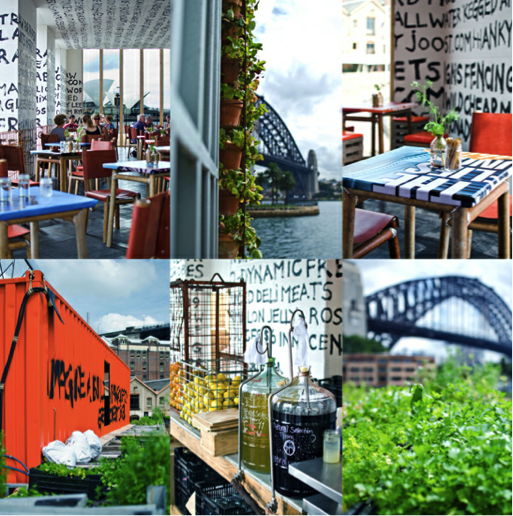 Photo. Collage of photos taken at Joost's Greenhouse restaurant
His most famous creation is the Greenhouse, a pop-up sustainable restaurant. As well as things you'd expect like a rooftop garden that provides produce for the kitchen and drip irrigation that waters the garden, there are things you wouldn't. Like the 2,500 litres of urine he collected at his Melbourne pop-up. This liquid gold is being used to fertilise 20 hectares of mustard crop, the oil of which will power the next Greenhouse restaurant.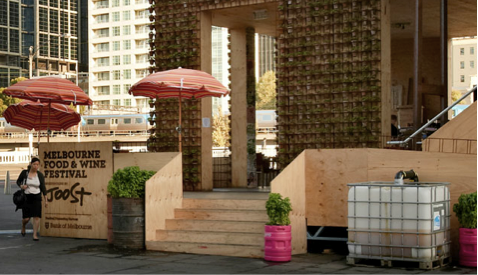 Photo. Greenhous restaurant again
Joost reckons you only need 8 square metres of land to sustain a family and, 'when everyone grows their own, they'll be connected again'. Joost is not the only one encouraging us to grow more for ourselves. Brooklyn's Hayseed's Big City Farm Supply are dedicated to urban farming. They'll supply soil, compost, tools, seeds, books, chicken and rabbit feed and beekeeping supplies as well as other locally made, farm-related sundries.
Owning a farm isn't mandatory. Hayseed's will show you how to grow food with little to no outdoor space as well as offering help with Beekeeping, Backyard Livestock, Vermicomposting, Seed Starting, and Garden Planning!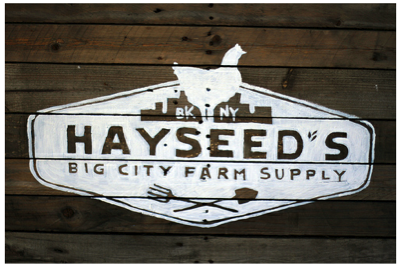 Photos. Brooklyn's Hayseed's Big City Farm
Rural catwalk
Feeling good with nature isn't just about bringing the country to the city, it's also about bringing a little urban glitz to the country. Witness Japanese glamour from the Yama girls! From Toyko to Osaka, an increasing number of young women are wearing colourful mountain gear as an urban fashion statement and taking to the mountains. These Japanese Yama Garu (mountain girls), in their mid-20s to mid-30s, are keen to connect with nature and outdoor life through fashion. The typical Yama Garu girl will be seen wearing her yama skirt – a pair of shorts that looks like a skirt made from fleece or nylon – over bright or patterned leggings, a waterproof jacket or fleece and designer hiking boots.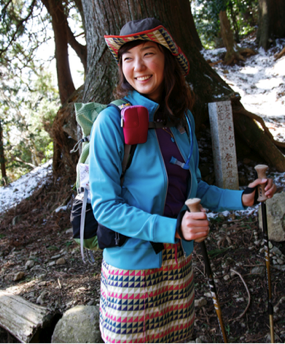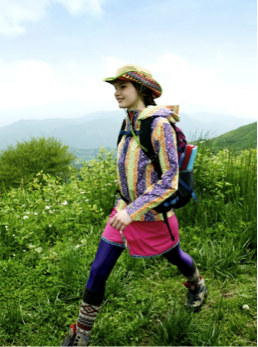 Photos. Japanese Yama Garu girls
North American and European brands have even gone as far as to create exclusive collections for the Japanese market. French company Aigle, for example, collaborated with Japanese designer Yuri Yosumi to create an entire collection for the Yama Garu, including pink bush hats! Not to be outdone, homegrown Japanese brands such as Nanamica and White Mountaineering have popped up as well to take advantage of the country's new outdoor chic trend.
Chelsea mash up
Where better to experience the best of both – rural lifestyle meets urban attitude – than the Chelsea Flower Show? Here London's fashion conscious rub shoulders with countryside nurserymen whilst the landscape design elite mix with the Ashley-Coopers from Foxholes Copse.
The attitude there is typified by Irish designer Diarmuid Gavin's unorthodox high-rise garden. He created a 24 metre high, 8 level scaffold pyramid covered in all types of greenery.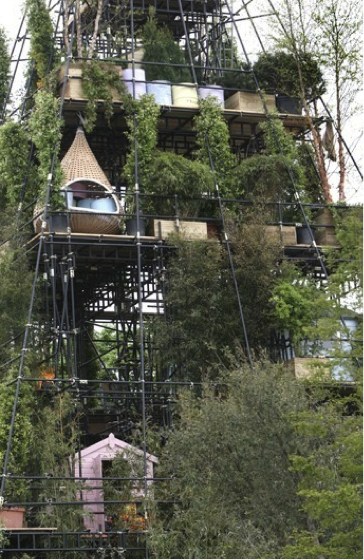 Photo. Diarmuid Gavin's vertical garden
Gavin explains, 'I've experimented with gardening in urban situations, where green space is at a premium…we've tried to see if different people can have completely different gardens all on top of each other. It's also a humorous garden as well, as there are lots of fun elements, like the slide'. His favourite level is the second one. 'It's a little Oriental garden, a secret one.' No doubt designed for the Yama Garu girl inside all of us.
About the Author

Greg Taylor became founding partner in global brand design consultancy Elmwood in 1989. Now Director of Brand Provocation, Greg is the creator and facilitator of Step Change™, Elmwood's strategic tool for moving ideas forward. Clients include ASDA, Wal-Mart, Arla Foods, BBC, COI (Defra and DfT), Cable&Wireless, Comic Relief, Debbie & Andrew's, Durex, Glasgow 2014 Commonwealth Games, McCain, and the Met Office.