Trends in CEE Beer: Separating the Future from the Fads
The article is written by Douglas Kaufman, Head of Communication at Cocoon Group
Over the course of the past few years, CEE beer brands have had to deal with many dramatic adjustments. We've seen changes to product, business, and market behavior across the region. Changing habits or legislation drove some of these changes, while brewers themselves implemented others.
In this article, we'll explore how we see these changes fitting into the big picture and discuss which trends we think will continue to drive the category for the next decade and which are merely local quirks or short-term fads.
Changing habits
Beer drinking is in decline across Europe, especially in Central and Eastern Europe. People drink less beer, less often, and go out less and less to do so. Part of this shift is due to the triple threats of increased health awareness, the recession, and legislation (think higher taxes and smoking bans). All of these are keeping people out of bars and clubs, and instead looking for healthier, cheaper alternatives. An even bigger shift in beer drinking comes from changing times.
Young people today have many more options than their parents and prefer not to spend their free time sitting in a dark pub moaning about their lot in life. Most brewers are already creating products for today's young beer drinker; someone who is open to new things and prepared to drink far away from the traditional pub or bar. A great example of new technologies dovetailing nicely with changes in consumer behavior is the introduction of PET and its rapid rise as the main packaging for larger formats.
Originally intended as a more durable alternative for single serving bottles, PET failed to take off in many markets. However the need to get beer to a group of friends drinking at home or outdoors (where young people drink in today's economy) is met nicely by the 1L and 2L PET bottles, which have become staples of most CEE brands.
Changing habits can also be credited to brands. As traditional consumption shrinks, brands need to introduce new types of products. These new products lead to further changes in 'traditional' beer- drinking habits, which consequently lead to further opportunities for innovation.
Many of the trends mentioned in this article drive (or are driven by) this never-ending virtuous cycle.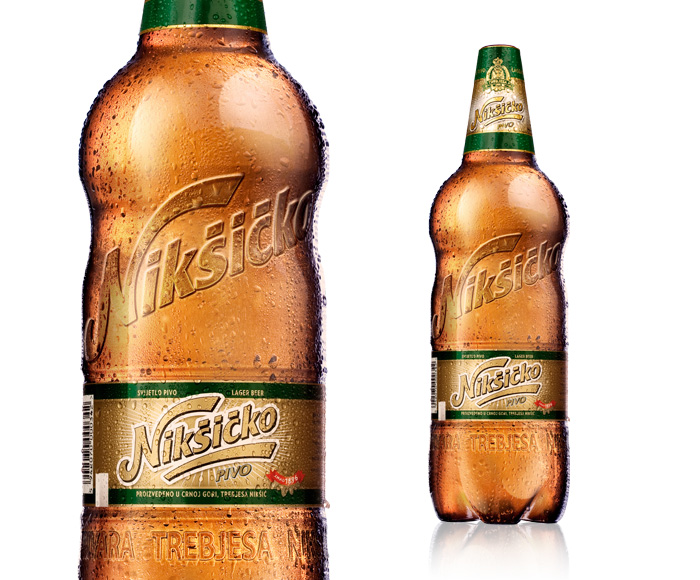 Photo: Niksicko beer
Innovative new products
One huge change to beer portfolios has been the addition of new flavored beers and radlers (beer/juic emix). Radlers help to broaden the appeal of beer to compensate for a shrinking core audience. These refreshing, low-alcohol drinks have the added appeal of not cannibalizing from existing beer portfolios. They appeal to a more feminine audience and tend to replace soft drinks and juices rather than other beers.
In Croatia, these flavored beers have taken such a bite out of the soft drink market, that Coca-Cola has created an ad campaign and price promotion specifically aimed at bringing back consumers who have flocked to the new products. Now that the genie is out of the bag, we expect brewers to continue looking for the next big hit to expand their consumer-base and stretch their reach into new flavors, formats, and occasions.
For instance, there is still huge opportunity in non-alcoholic beers, organic beers, and light beers. The wave of innovations across the region has only just begun.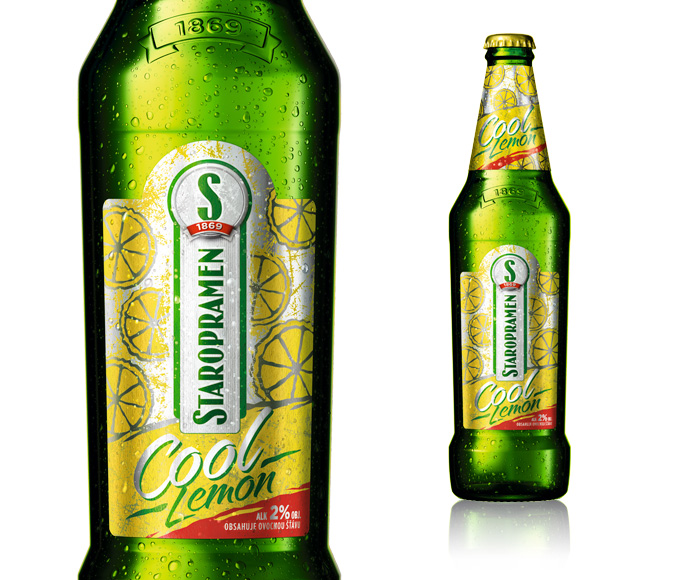 Photo: Staropramen Cool Lemon
Reassurance
By introducing innovative non-traditional products, beer brands are broadening their appeal to women and other non-traditional beer drinkers. However, the reputation of these brands still depends on assuring their core customers (beer drinking men) that their products remain a badge of masculinity or traditional craftsmanship that they can feel proud to drink. As a result, most brands have added new products high in masculinity or heritage.
The addition of Jelen Strong in Serbia, the Krusovice referendum (whether to return to traditional recipes) in the CzechRepublic, and the return of unfiltered beers across the entire region exemplify this trend. These products reassure core consumers that they have not been forgotten even if their favorite brands are evolving with the times.
This trend will likely continue for the short-term, but the need to continually comfort and assure men will probably fade as they become used to a world in which their favorite beer brand sells an organic, non-alcoholic-fruit flavored product in a PET bottle.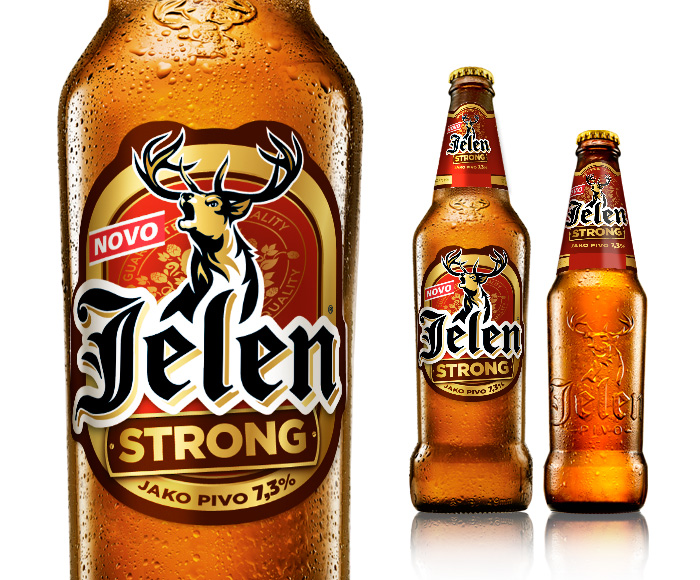 Photo: Jelen Strong beer
Blurring of value perception
One group of products that did benefit from the recession is value-for-money beer. In status-conscious Russia, for instance, it took a recession for consumer mindsets to shift from "It's embarrassing to buy cheap beer" to "It's smart to buy cheap beer". Yet it did happen. And that shift was repeated across the region. Value brands quickly learned that updating their design and investing in higher quality packaging was all the motivation that consumers needed to try their products.
Unsurprisingly, a product that looks premium, while costing less than actual premium brands, is a winning formula in a recession economy. Reaction from premium brands varies from brand to brand. For brands with a credible brand story or unique selling point, supporting these strengths is a winning strategy.
For 'badge' brands with little product uniqueness, there is little to do to reverse the trend. They continue to innovate and hold out until people migrate back, if those people choose to come back at all.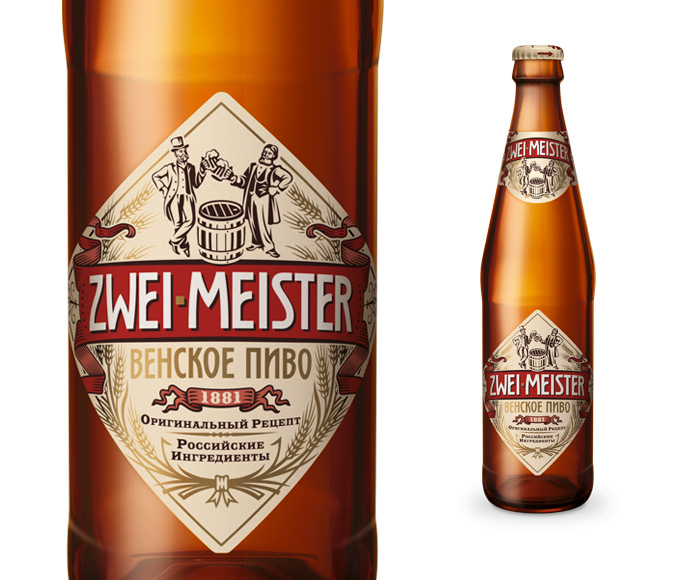 Photo: Zwei-meister beer
Mergers and Consolidation
This is a long-term trend that shows no sign of slowing down. The recent sale of StarBev to Molson Coors and the sale of SABMiller's Russian and Ukrainian operations to Andelou Efes are just two of the latest moves in a long list of mergers, sales, deals, and strategic alliances. International brewers continue to look for value in this fast-changing region.
The resulting shifts in brand management have had little impact on brand management. However, it has allowed for fast tracking of innovations from one market or brand to another.
Conclusion: the move to brewing mastery
Under communism, CEE beer brands had little reason to innovate. When communism fell, traditionalism, conservatism, and heritage-protectionism were firmly entrenched in the region's beer drinking cultures. As a result, innovation moved slowly for the next 20 years.
Brands feared upsetting these conservative drinkers. As we've shown above, however, times have changed and the view of the whole category is shifting. In the past, CEE beer brands were 'protectors of tradition'. They viewed product changes as weakening traditional beer-making expertise.
Now they are beginning to view themselves as 'masters of brewing' for whom product changes are actually a demonstration of expertise! The recent explosion of innovation shows how the region is liberalizing. We should also expect these trends to continue. As home to some of the highest beer consumption (per capita) in the world, the CEE region should be leading the way in innovation and new product development.
Just as the French do with wine or the Swiss with cheese — the rest of the world should look to Central and Eastern Europe for the latest trends in beer and beer products. If we continue to follow the course recently set, this seems to be a real possibility.
A final example
As a final illustration of just how far and how fast we've come, we only have to look back to 2004.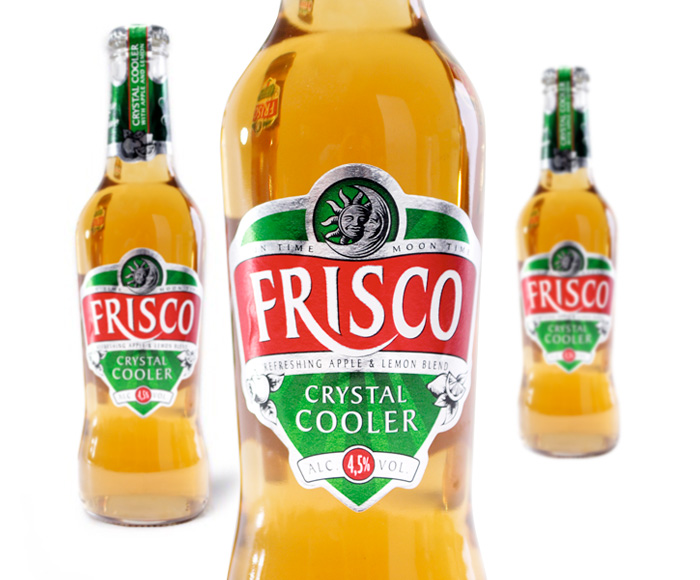 Photo: Frisco Crystal Cooler
At that time, Plzensky Prazdroj wanted to launch a fruit-flavored beer in the Czech Republic — probably the most conservative of all CEE beer markets. Since Czech consumers at the time would be outraged atany change to their beloved liquid, Cocoon Group developed a new category just for this product. Frisco was sold as a 'crystal cooler' RTD, and was introduced to the market with no overt connection to Plzensky Prazdroj or its other beer products.
Now, 8 years later, Staropramen proudly launches Staropramen Cool Grep and Cool Lemon as Staropramen sub-brands. Czechs accepted both products as natural portfolio extensions. Is there a better example of how times have indeed changed?
About the Author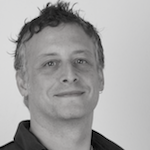 Douglas Kaufman is the Head of Communications at Cocoon Group, which is an award-winning international agency offering a full selection of branding services. Cocoon Group has built up an impressive portfolio of CEE beer projects and expertise, highlights of which can be found on their multimedia iPad application Beers of New Europe, A to Z.  The application, along with a browser-friendly version for non-iPad owners, is available for download at azbeer.cg-eu.com