M&S to Open Its Own Bank Branches
Marks & Spencer, one of the High Street favourites and #1 Top Family Brand 2011, uses its trusty brand image and launches its own bank branches, which will be offering financial services such as mortgages and current accounts.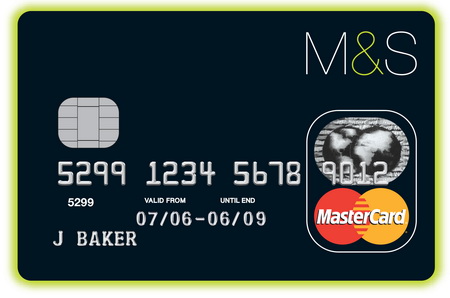 Photo: M&S credit card
M&S has partnered with HSBC to replace its financial services arm M&S Money and establish a full M&S Bank. The company is set to open fifty in-store branches within two years, with the first flagship branch to start operating next month at its Marble Arch store.
The current M&S Money that is also operated by HSBC offers consumers credit cards. At present it has three million active credit card customers. According to Joe Garner, head of HSBC in the UK, the M&S Bank launch is "the most significant innovation in retail banking since we launched First Direct over 22 years ago".
According to the retailer, the bank will be led by chief executive Colin Kersley, while marketing will be led by current M&S Money head of marketing, Amanda Newman. It will offer customers private meeting areas, self service banking points, as well as a bureau de change and "relaxed, modern banking environment" with M&S furniture and fresh flowers.
Marc Bolland, chief executive at Marks & Spencer said: "M&S is one of the most trusted brands on the UK high street and we've achieved this by continually listening and responding to the needs of our 21m customers. This bank will be built on M&S values; putting the customer at the heart of the proposition and delivering the exceptional service that sets us apart from the competition."