Carlsberg UK Re-establishes Itself in a Cider Category with the Relaunch of Somersby
Following a successful relaunch of Somersby cider with a new stunning design in Denmark and Norway in May this year, Carlsberg UK brings an apple-flavoured light alcohol brand to the UK market. 
Brand strategy, positioning, naming & tone of voice along with the primary and secondary packaging design, visual identity system, copywriting and POS materials were created by Bristol-based brand and package design expert Taxi.
Jonathan Turner-Rogers, Design Director at Taxi Studio said: "Our design centres around a witty, ambiguous apple identity. It combines a hilltop scene complete with apple tree – which not only underpins the brand's point of difference (contains no artificial flavours or sweeteners and actually tastes of apples!) – there's no mistaking that it's a cider… essential for this newcomer to the category."
Nick Howells, Head of Innovation at Carlsberg UK said: "Taxi Studio have been a great partner for us on this journey. The quality of their creative and service delivery has been second to none… and they understand our business and the way we work."
Somersby Cider launch will be supported with a multi-million pound marketing campaign to be revealed in early 2013 with extensive sampling and in-store promotions happening over the coming months.
Earlier this year, in January, Carlsberg UK made its next step tapping into the light beer segment with the launch of Hispanic-style San Miguel Fresca, competing with Brahma and Corona brands. While the sub-segment of cider low-alcohol drinks is becoming increasingly popular, in June rival Heineken updated design of its cider Strongbow almost coinciding in time with the launch of Stella Artois Pear Cider by another biggest beer manufacturer AB Inbev.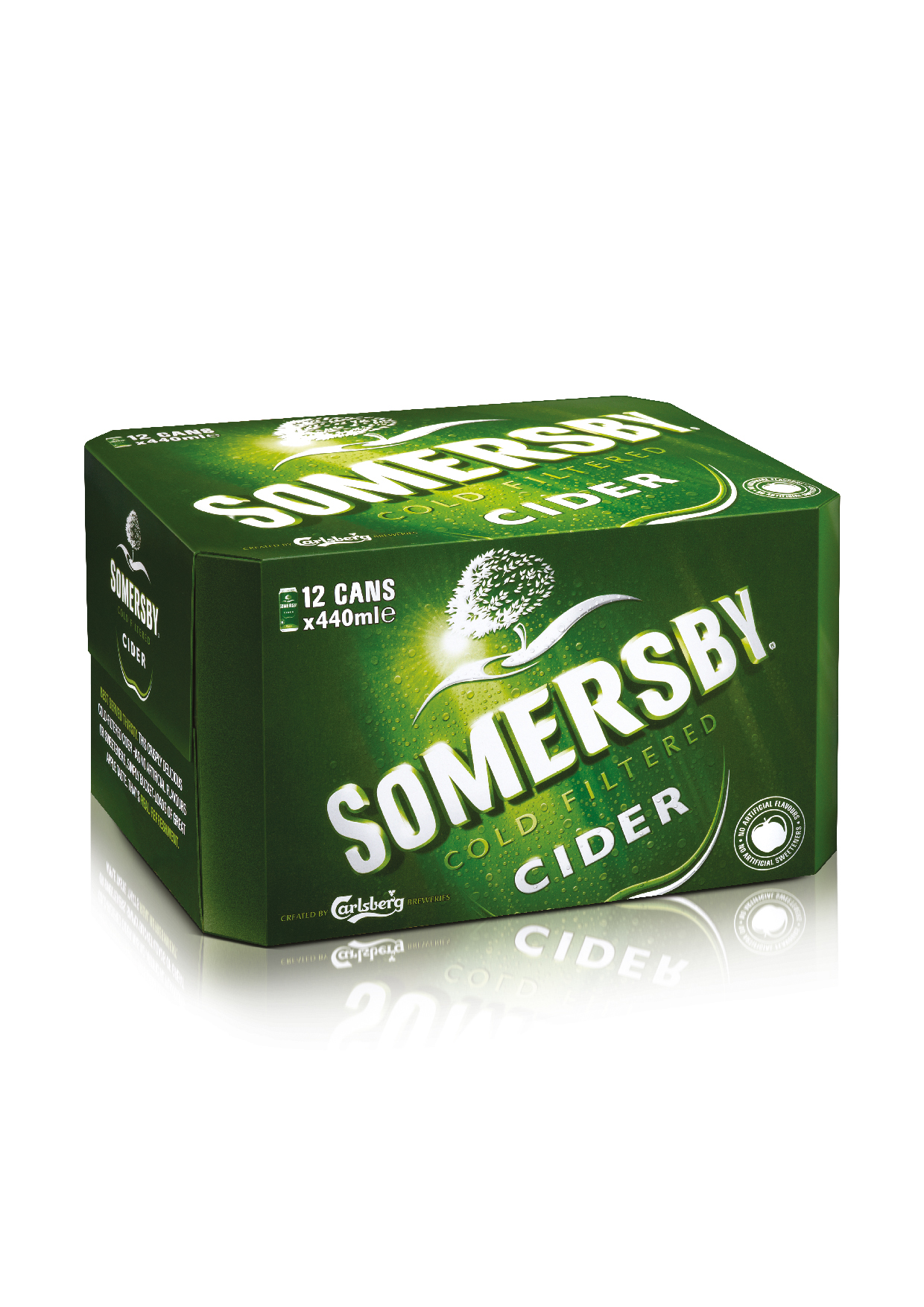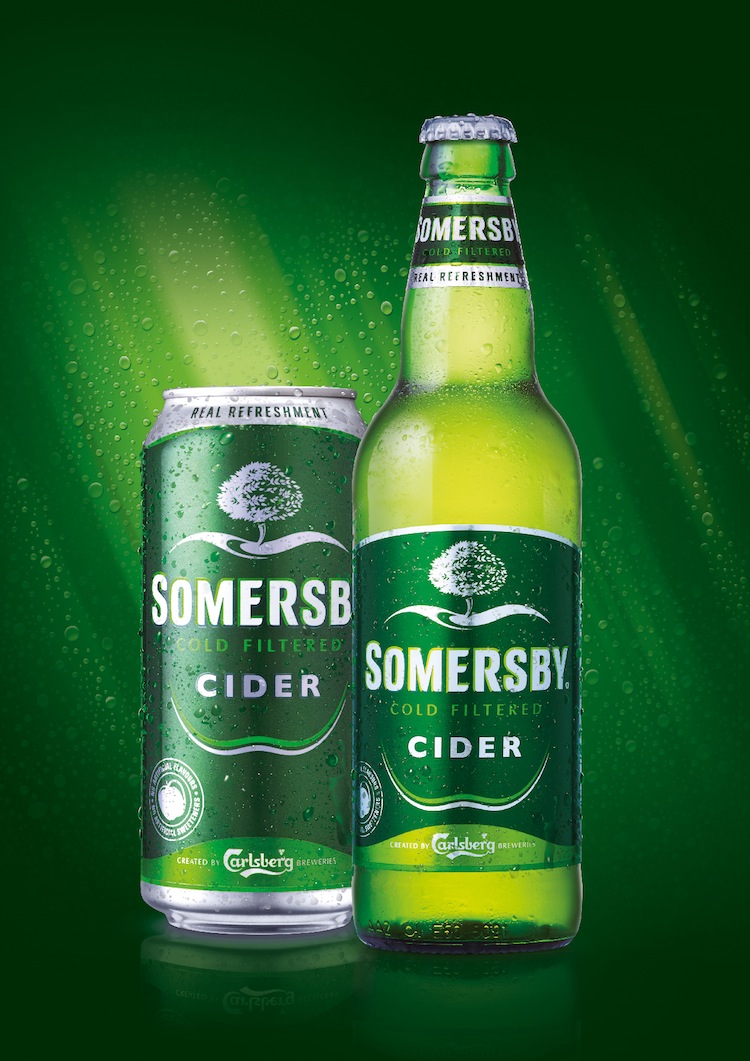 Photo: Somersby's new package design and identity