Bulletproof Creates Package Design for Brawny® Paper Towels to Support and Raise Awareness of the Charitable WWP Project
Bulletproof has created limited edition packs for Brawny paper towels to showcase the brand's support of the Wounded Warrior ProjectTM (WWP), which is to raise awareness of the needs of injured service members across the United States of America.
The pack features QR/text codes and web/Facebook links that enable shoppers to give back to heroes and their families by sending messages of appreciation to service members or make donations to the Wounded Warrior Project .The packs are being rolled out across stores in the US from July 9th 2012.
"Bulletproof developed the idea of communicating the personal stories of Wounded Warriors on pack which was then extended across the campaign. This has become an important piece of our campaign, which highlights the issues and challenges faced by service members. We appreciate Bulletproof's creativity and have received great feedback from customers and consumers alike," comments Lanier Thomas, Director of Marketing for Brawny at Georgia-Pacific.
For more information on how to support WWP, please go to http://www.woundedwarriorproject.org.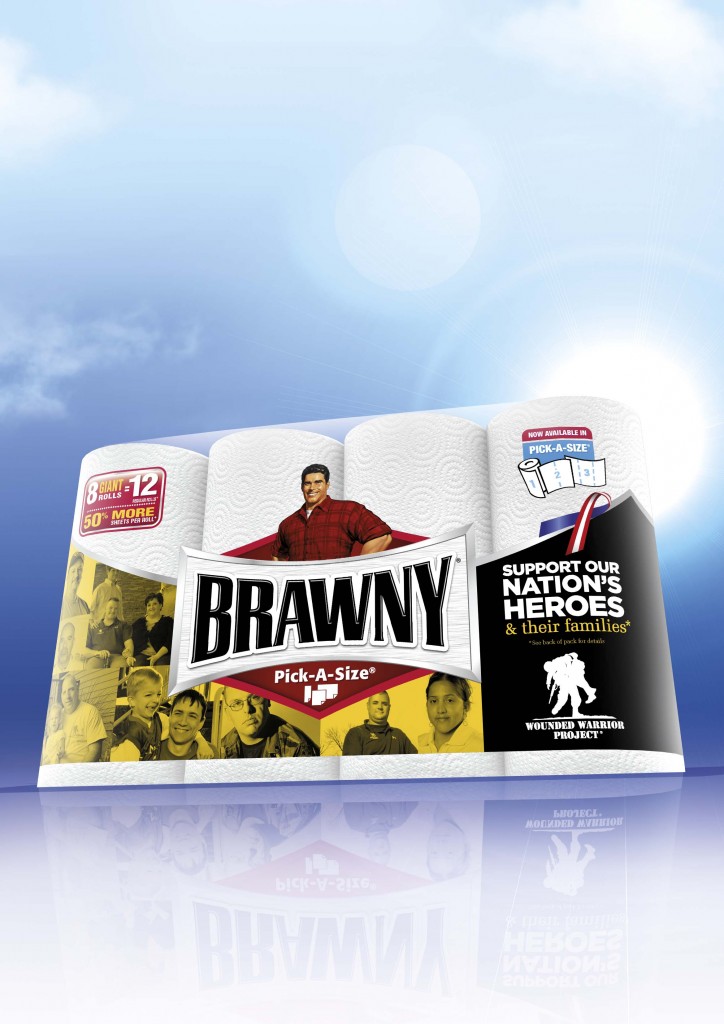 Photo: new pack design for Brawny paper towels