burn Fuses Electronic Music and Street Art
Last year burn launched a partnership with leading DJ and producer David Guetta. Now the brand taps his namesake Los Angeles-based filmmaker and pop artist Thierry Guetta aka Mr Brainwash.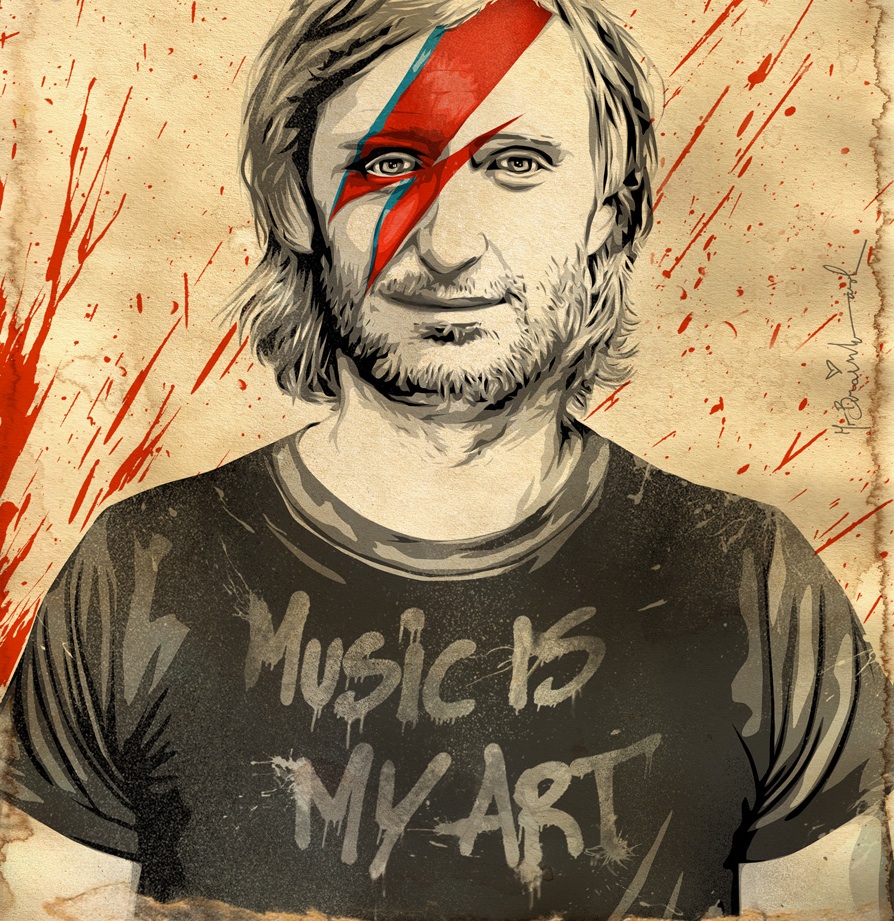 Photo: David Guetta's statement, clickable
The both Guettas together with boutique agency Deviant Ventures and What A Music are creating a new music video 'Metropolis' for David Guetta. The shooting of the film took place at in London yesterday, on August 1. The video pays tribute to David Guetta's roots as at the shooting the DJ was playing a two hour set just like at old-school warehouse raves. The clip for Metropolis will feature art from a number of artists, directed by Mr Brainwash.
David Guetta said, "Street art is a big passion of mine; there are a lot of parallels between our cultures. I met Thierry many years ago. I was being followed around Paris by this crazy guy who wouldn't stop filming me. Then, by chance, I saw his film Exit Through The Gift Shop and realized it was the same person. I tracked him down and we came up with the idea to collaborate then to our amazement, burn agreed to back it." 
The acclaimed DJ added that they both "hijacked the system" for their "love of art."
Burn has chosen the both Guettas for their passion for art, life and art, as the embodiment of burning desire and expression of themselves in a positive creative way. Through this collaboration, the brand hopes to inspire the young generation to live creatively and passionately. Fans can find the project footage at www.facebook.com/burnenergy.