Reach Helps to Create a New Japanese-styled Soft Drink Brand KOJI
Visual brand strategy consultancy Reach has created a unique brand positioning and visual identity for a new 'all natural', low in sugar soft drink KOJI, produced by Future Drinks Company.
Reach identified that there was room for a sophisticated, yet subtle, low calorie soft drink based on the idea of purity, naturalness and calmness in a very crowded marketplace.
KOJI is made using a Japanese inspired traditional process and the brand image is associated with Japan without being too overtly Japanese though.
Mark Rylands, Head of Design at Reach, says: "A compelling and unique product truth led us to create the Japanese inspired brand identity and name for KOJI.The 'brushmark' icon and illustration style were influenced by the beauty of oriental gardens and art. The feeling of simplicity and freshness in the design was vital to reflect the naturally healthy and refreshing qualities of this unique soft drink."
During the test stage the rate of sale was 36% above predicted and listings exceeded forecast. KOJI will initially be sold in pubs, cafes and delicatessens in the South West, starting in September.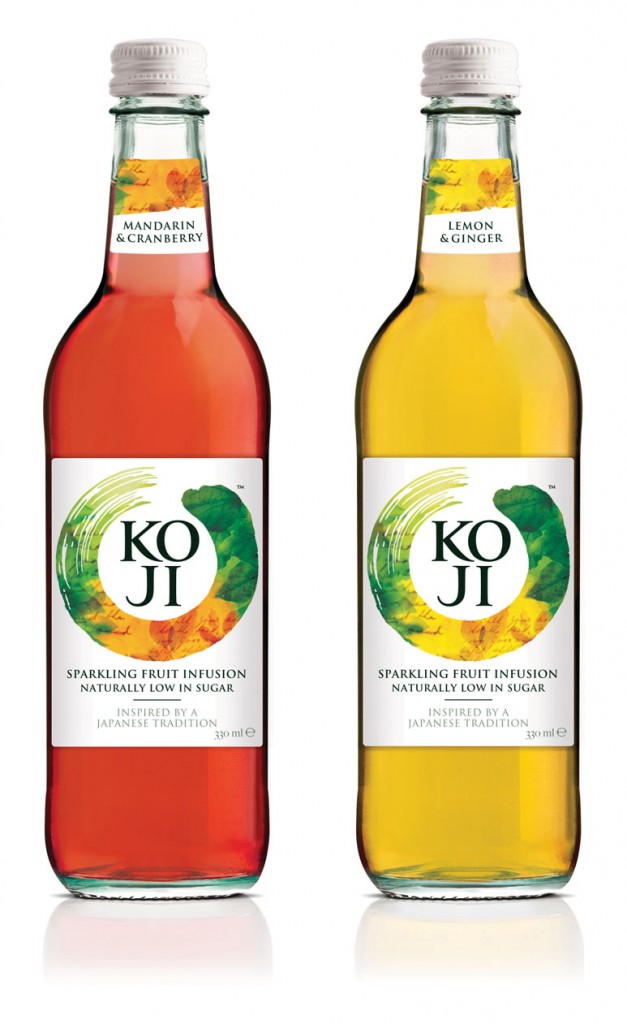 Photo: KOJI package design, created by Reach