Nissan Re-invents Black London Cabs in an Eco-friendly Way
Nissan has revealed its own vision for the future London 'black cab' introducing the Nissan NV200 London Taxi, which will offer significantly reduced CO2 outputs compared to current taxi models. Additionally, an all-electric e-NV200 concept will also undergo trials in the UK capital.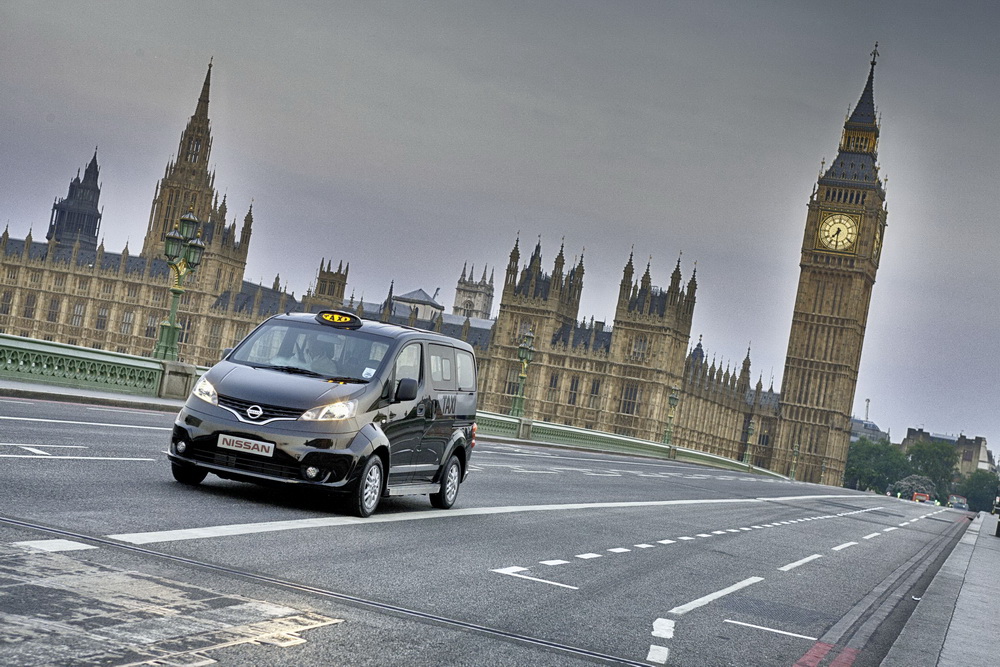 Photo: Nissan taxi in London, clickable
The initiative is a part of the Mayor Boris Johnson's Air Quality strategy for London. Taxi versions of the NV200 first were presented in Tokyo and this car model has also been chosen as the exclusive New York City 'Taxi of tomorrow'. London is the next.
Nissan is not new to the London taxi history as its 2.7-litre TD27 diesel engine was chosen for the famous LTI FX4 'Fairway' black cab later replaced with successor, the TX1 that featured the same engine.
Nissan NV200 London Taxi utilizes is the company's multi-purpose NV200 compact van as a base. This award-winning vehicle launched at end of 2009 has been introduced to 40 countries, selling over 100,000 units worldwide. The new taxi offers seats for five adults—three on a rear bench and two are rear-facing, fold-down seats. The front passenger seat has been replaced with space for luggage. The passenger doors are sliding for easy open and close and more safety for pedestrians, cyclists and other vehicles. There will also be a diesel version of the Nissan NV200 London Taxi at a competitive price.
Nissan's NV200 Euro V engine allows improving costs for the cabs as NV200 London Taxi drivers would spend around 50% less—about £700—on fuel than current TX4 drivers. The engine is also more eco-friendly—it emits up to 138g/km of CO2, compared with 209g/km from the 'greenest' TX4 model.
An all-electric cost-efficient version could improve London's air quality even more. The roll ot of electric models is being discussed now. The diesel-powered Nissan NV200 is expected to receive full London Taxi certification later this year.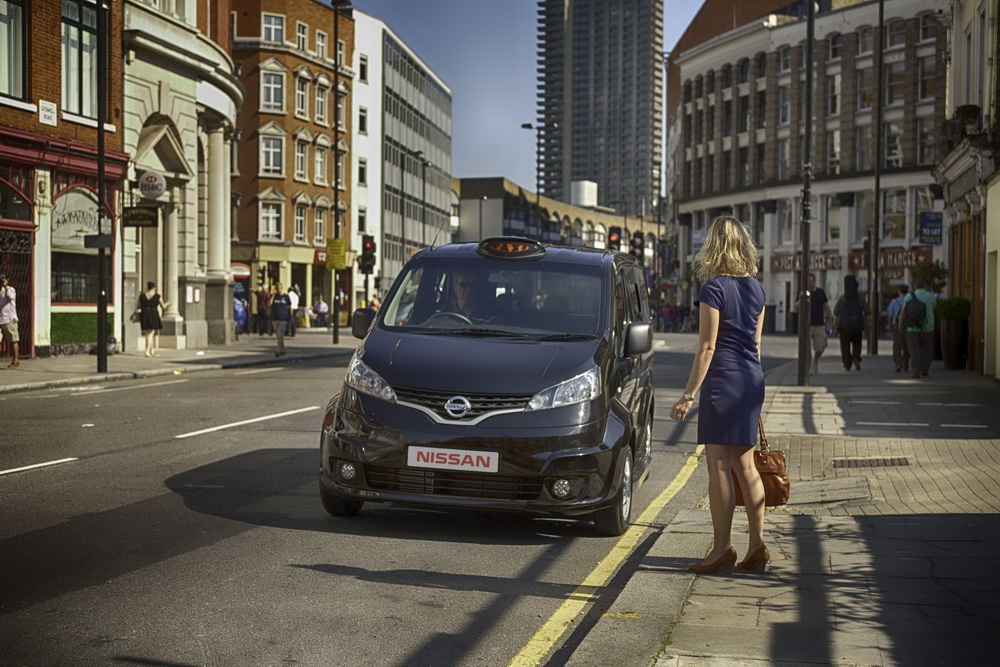 Photo: Nissan taxi in London, clickable