Campbell's Is to Roll out a Gourmet Soup Range for Millennials
Campbell's has announced a new line of ready-to-eat meals Go Soup that will hit the stores next month. The range is inspired by international cuisine and will feature chorizo and pulled chicken with black beans and golden lentils with madras curry.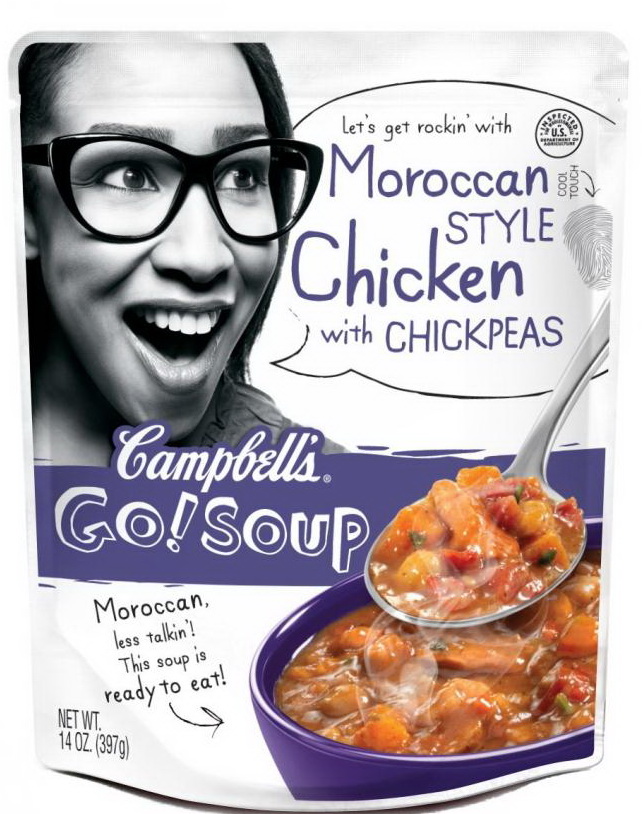 Photo: Campbell's Go Soup pouch, from www.packworld.com, clickable
The products in new stylish pouches will cost $2.99 each. Isn't this price a bit too high for a canned soup and compared to the Campbell's chicken noodle soup, which costs three times less? Campbell's vice president of innovation for Campbell's North American business Darren Serrao is sure that the new range will find its consumers. The new soups target millennials, people who are used to multicultural cuisine and always search to try out something new, reports Bloomberg.
"Millennials grew up with many different options," Serrao said. "They're foodies."
Campbell's has made a research before creating the new range. The company found out that young people have "high expectations for their food" and "eat out in restaurants twice as often as their grandparents," even though they don't have much money.
When young consumers were invited to Campbell's test kitchens were asking for ingredients like coconut curry andgoudacheese, ingredients that are normally not found in soup cans. The new soups are positioned as gourmet soups containing fresh ingredients and can be warmed up in few minutes.
Now Campbell's task is to persuade consumers pay $2.99 for a soup pouch that may be seen only just as an appetizer. Serrao has no doubts it will be easy as the new products offer something unusual and tasty. "Consumers are savvy enough to understand the value proposition," Serrao said.
"Younger buyers haven't bought much soup because most varieties failed to cater to their finicky palates", he added.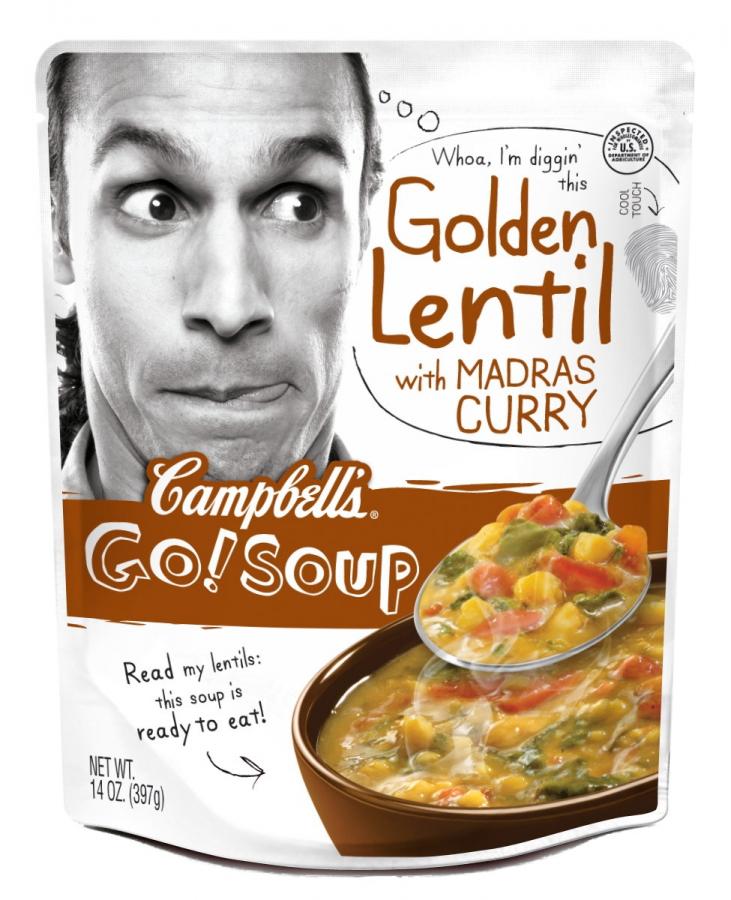 Photo: Campbell's Go Soup pouch, from www.packworld.com, clickable