Starbucks On The Go Coffee-Vending Machines to Be Launched in the UK
Starbucks wants to make coffee available everywhere, at any spot and any time a consumer wants it. Following the launch of home coffee-making machines in spring 2012, the brand is about to introduce its vending machines in the UK to enable passers-by to buy their favourite coffee right in the street, while walking to work, being in the office or filling up a car at the gas station.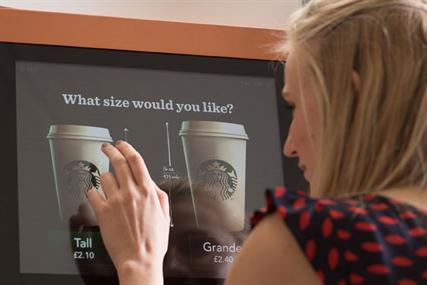 Photo: The Starbucks On The Go vending machine, www.marketingmagazine.co.uk
The new machines, called Starbucks On The Go, will have a touchscreen interface, allowing consumers to order their drink from a 280-variety range by just tapping the screen, plus play a game on it while waiting for the drink. According to www.dailymail.co.uk, the machines will debut in four Sainsbury's stores next week, and later will be rolled out at petrol stations and will then be introduced across the country.
The source also informs that making the coffee in the machine will take less than a minute, so consumers won't have to wait long to get their drink. Starbucks Tall drinks will be sold for £2.10 and Grande will cost £2.40 (which is a saving of 5p and 10p), plus the brand won't charge for extra syrups and shots. The company doesn't unveil any details on its plans to expand the initiative to other countries (still, in the USA it has already introduced the coffee on-the-go initiative through its Seattle's Best Coffee brand in summer 2012).
"We want to have thousands across the UK giving customers the opportunity to get Starbucks coffee wherever they are. It is a response to a clear need. The most common thing I hear from customers is that they want a Starbucks closer by," commented UK marketing vice president, Ian Cranna.