IKEA Focuses on Home Activities, Not Furniture, in the New Campaign
IKEA, which has been helping consumers across the globe create simple and comfortable interiors, is launching a new campaign in the UK, which is focused not on the products but on activities which take place at home. The new campaign, developed by Mother, will launch on October 20 to draw Brits' attentions to their home as the center of their family life, and will tel how IKEA can help improve it.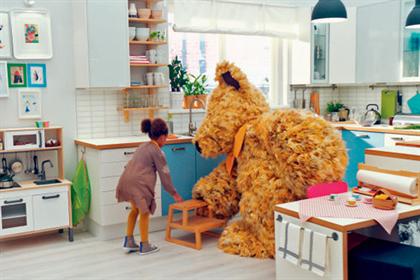 Photo: A snapshot from the upcoming IKEA's advert, www.brandrepublic.com
In the first TV advert, which airs on Saturday, the retailer will tell a story of a home party as it is seen by a little girl. According to Brand Republic, it will be styled as a music video. The upcoming installments will be revolving around spring cleaning and outdoor living. The new positioning is aiming to change the behavioural shift in the UK—as reported by Brand Republic, IKEA marketing manager Peter Wright says that "many people spend on consumer electronics but ignore the fact their home is 'falling apart'."
The launch of the new promotion coincides with the celebration of the brand's 25th anniversary in the UK. "The Big Two Five" festive period will be running from October 11 through November 4 and will include competitions on Facebook, inviting its fans to win iconic IKEA products.