BMW Welt Offers Visitors a New Brand Experience
As part of its celebration of the BMW Welt's fifth anniversary, BMW Group gave the press a sneak preview of its new brand experience, which officially opens all visitors this weekend, on 20—21 October.
Photo: BMW Welt, clickable
All the automaker's brands including MINI, Rolls-Royce and Husqvarna Motorcycles, and the sub-brands BMW i, BMW M and MINI John Cooper Works as well as the BMW and BMW Motorrad brands will be part of the BMW Welt experience.
The opening weekend will feature a varied program with indoor and outdoor activities: from the BMW jazz matinee and Rolls-Royce teatime to a MINI fashion dance show.
Visitors to the BMW Welt can get to know with the latest BMW Group developments and products including electro-mobility and future charging technology. They can also have a glimpse at the BMW Group's future sales concepts which offers new and diverse ways for customers to interact with brands and products. The new BMW Welt also has a new event concept, which allows the different brands to host their own events.
BMW Welt features an interactive experience area offering visitors to interact with the avatars of people who work for the company. In the BMW M brand area, visitors experience motorsport, while the BMW area is equipped with the latest technologies to help people experience the pleasure of driving.
The MINI brand area offers fun: an oversized iPhone running a simulation of the MINI Connected app demonstrates individual functions of the vehicles. The Rolls-Royce zone is chic and modern showing how the luxury cars are being made by hand through films and exhibits. There's a Rolls-Royce car always open to visitors to sit in it.
The BMW Motorrad area features not only motorcycles itself but serves as a platform for the motorcycle community, its Bikes Lounge provides a casual atmosphere for sharing stories. The Husqvarna bike in the dedicated area is suspended in the air above the visitors' heads showing off the idea of freedom beyond gravity.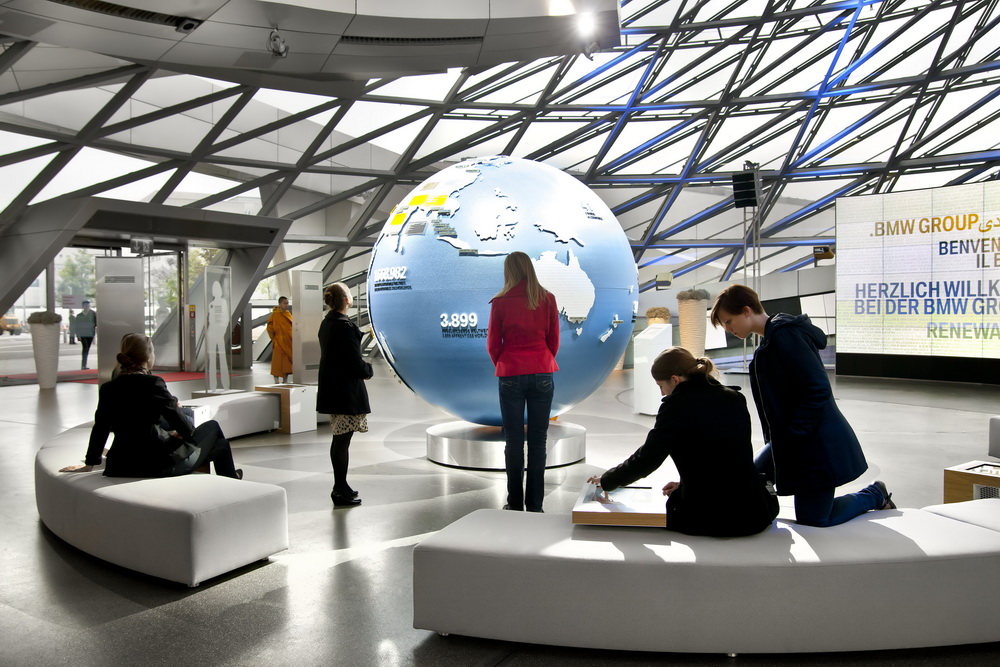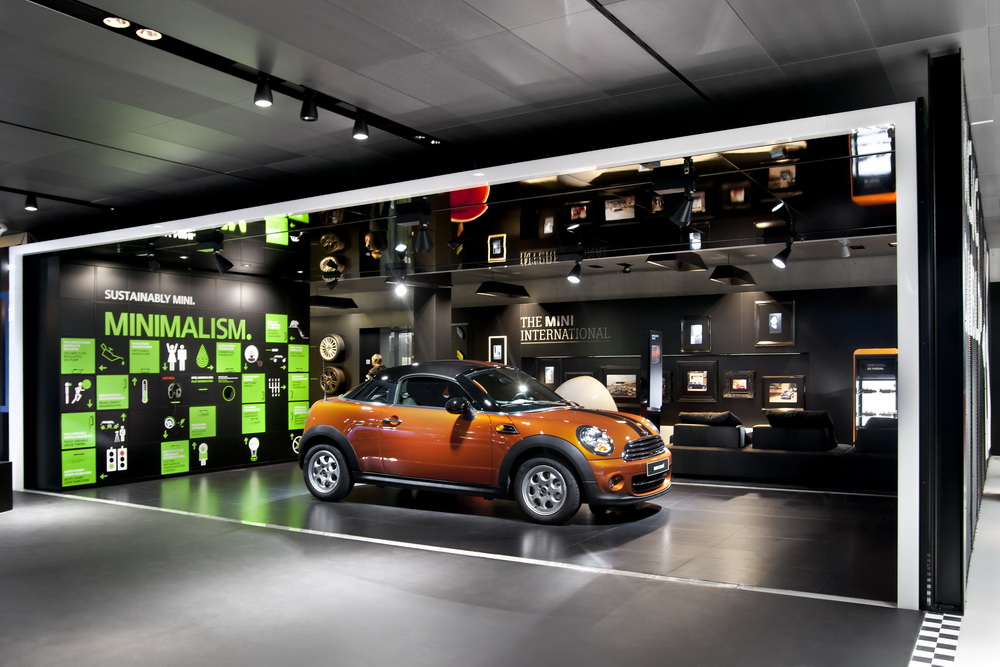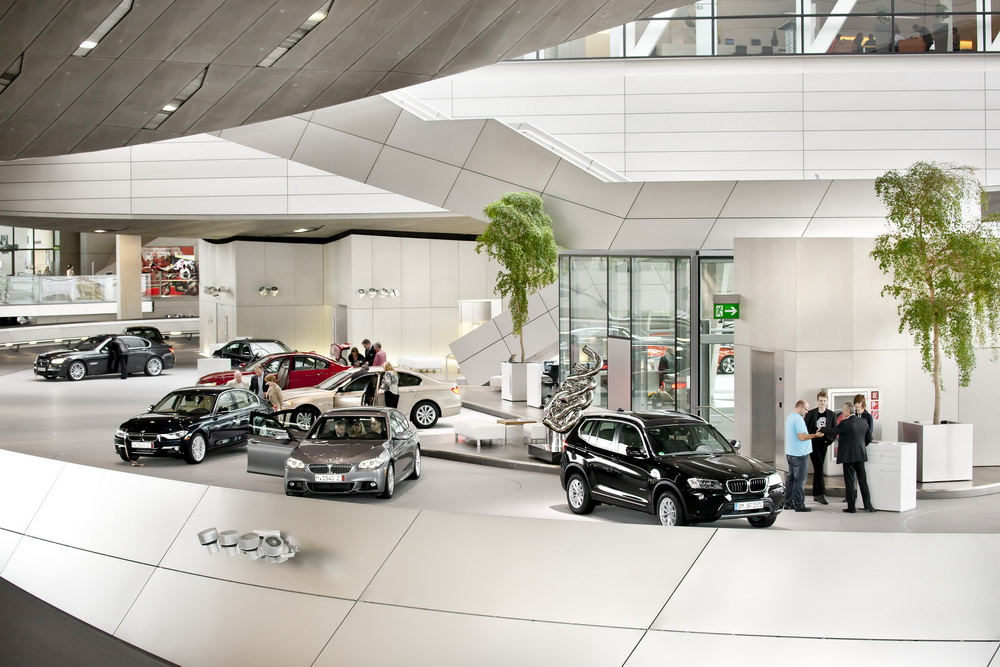 Photos: BMW Welt, clickable