Gaston van de Laar, Group Director Client Services at CARTILS: "In beer branding authenticity plays a vital role, small scale is being reappraised"
CARTILS is one of very few brand and design agencies that, being originally Dutch, has become a strong name with a global outreach. We've talked with Gaston van de Laar about his work experience with CARTILS, about art of pitching, collaboration with Grolsch, Baltika and the trends which shape the beer branding nowadays.
—  Please tell us a few worlds about how your career at CARTILS started. Why did you choose the company?
— I came in contact with CARTILS in 1996. At that time, I had my own design business and at CARTILS they were looking to do a project with a 3D design expert.  I decided to take on that project and that was where it all began. I chose to work for CARTILS because they had an incredibly interesting client portfolio, spanning international well-established brands that gained a high level of awareness and consumer loyalty.
— What is CARTILS as a brand itself? 
— I would describe CARTILS as a warm, trustworthy and friendly agency with a professional attitude. It is a safe environment to operate in, with a tremendous amount of team spirit. Nevertheless, there is enormous pressure to perform well, therefore, delivering excellent value. We always think about what we can do to perform better. Clients always feel that. We are result driven.
— Do you have any secret techniques for winning pitches?
— It is very simple: we think before we act and have a strong opinion. Of course, there is no guarantee that we will win the pitch, but without entering, one will never stand a chance. Actually, I really dislike pitches, as it is often unclear what the arrangements are, it always involves many people in a complex process. We are far more interested in creating a real relationship that starts from our reputation and expertise.
— Onto projects. One of your biggest clients, SABMiller's Grolsch has gone through a global visual revamp recently. How would you define the essence of these changes in simple words?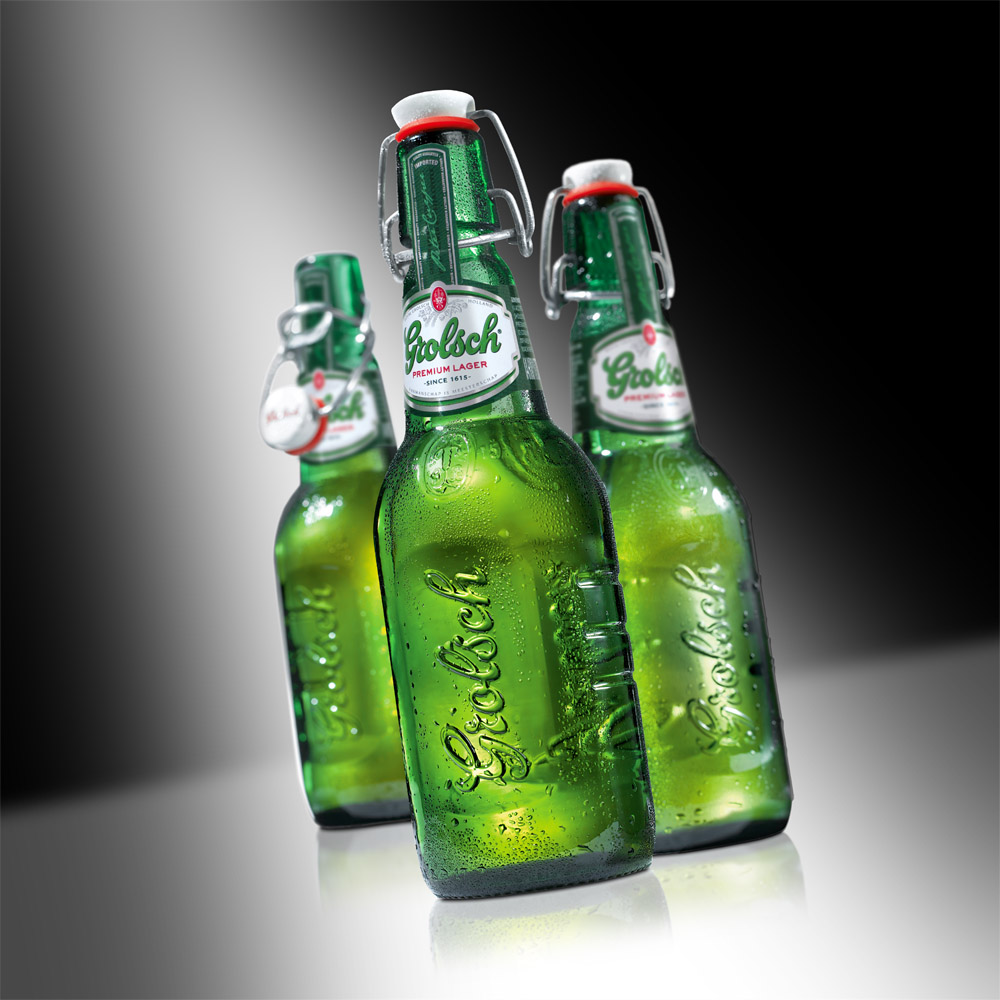 — Working with Grolsch was very challenging from a strategic point of view. We created a consistent and eye-catching packaging which communicates brand values and increases its shelf standout. In addition, we gave the brand badge a more contemporary look, whilst improving quality and heritage cues. The brand has become more recognizable, modern and dynamic.
— How do you rate your long-standing collaboration with the Russian Baltika? Does the modern Russian beer market differ from the Dutch/ European one in terms of competition and saturation? Any other aspects?
— For the past ten years Baltika has been a respected client of ours. Our first project was the development of Baltika Cooler. Unlike the Western Europe, Russia is a rapidly changing market. The Russian beer market is much more dynamic and has a higher consumption rate than what we are used to. Today, Russia has become a price sensitive market where consumers seek cheaper alternatives. PET bottles are now commonly used and this trend requires an innovative touch in order to make good looking packaging.
The draught segment is also something I find especially fascinating. There is no other market in which this segment is as unique as that of the Russian market. They offer fresh beer with shorter shelf life. This freshness and promise is something you won't find anywhere.
— You've been working with alcoholic/beer brands extensively. Are there any common trends that shape branding for the beer segment today?
— Taking the rapidly changing Russian market, the development of local beer has very much become a trend and small scale is being reappraised. Likewise, this trend has extended to Europe and small scale breweries are rising in Poland and other Western European countries. These breweries should not be underestimated and larger parties will definitely be susceptible. Russia has many booming, yet small scale breweries. Apparently, the demand for being truthful and authentic is high and large companies are yet to prove this.
I came to the conclusion that authenticity constantly plays a vital role. Germany and Switzerland might require an emphasis on localization, but international brands also need to practice what they preach. In a climate of abundant choice, consumers are drawn towards brands with a unique story, an engaging identity and a sincere dedication to deliver what they promise. When a brand's rhetoric gets out of sync with customer actual experience, the brand's integrity and future persuasiveness suffers.
In addition, regulations and branding of the drinks industry have become stricter. Packaging is no longer seen as merely being a container, but a communicator.  Marketers ensure they have gone through all lengths to utilize every bit of the packaging; tactile experience and choice of material are imperative. Concurrently, consumers look for a secure brand promise and have higher expectations. International brands are expected to deliver more than local brands. Once more, the authenticity is the main driver and must be reflected adequately through its packaging.
Take the Grolsch badge for example. Simply maintaining the Dutch text: Vakmanschap is Meesterschap, immediately takes the consumer back to Grolsch' roots.  When designing this badge we found a way to create a consistent brand image that can be used globally, even when budgets are under pressure. Handling money effectively, yet still ensuring that a brand imprint is strongly received by consumers is important. This is where the Grolsch badge comes in.
 — What are your plans for 2013?
— At the moment CARTILS have so many brands 'under construction', which I would really love to talk about. But I can't do this without breaking the first rule of a strong relationship: trust. So you will have to stay tuned to find out more about the brands we are currently nurturing.