Which Brands Will Surprise Us in 2013?
As we welcome in a New Year, it's always interesting to look ahead and consider which brands will make their mark this year. Which iconic brands will become iconic once again? Which brands that have always been on the cusp of greatness will finally cross that threshold? And while we don't have a crystal ball, there are a number of brands that have piqued our interest already.
All of these names are recognizable, yet they have all faltered somewhere along the line, or perhaps just never truly taken off. Either way, we feel they all have the potential to make a serious mark on the world in 2013. Here are our top picks for brands to watch in the new year.
Jaguar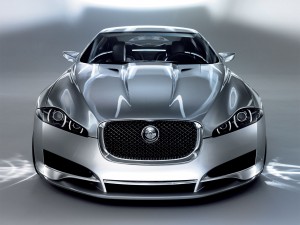 Photo. Jaguar XF
This notoriously unreliable carmaker is poised to storm the market in 2013. The whole line carries innovative and iconic design at affordable pricing for where it plays in the category. In 2013, they are hitting the market with new, more fuel-efficient engine offerings, which should position them as the luxury automaker to watch this year.
The US Government 
The United States government has spent 4 years building and repairing, and is on track to aggressively start climbing its way out in 2013. The 1% can't stand another 4 years of holding their pennies and with increased taxes will be looking to once again invest. With steady leadership and cooperation, the U.S. could stage an unprecedented financial comeback.
The Music Industry  
Greed hasn't worked, and the music industry has started to get smart. Pair that with talent that has never been better and you have the makings of a major revitalization. With a resurgence of older rock bands peaking interest with the 40-somethings and indie rock taking over the airwaves, it will be interesting to see if bands like The Cure and Counting Crows are able to once again rise to the top, while folks like Bruno Mars and Lord Huron continue to make stellar beats and bring innovation and interest to the industry.
Clarks Shoes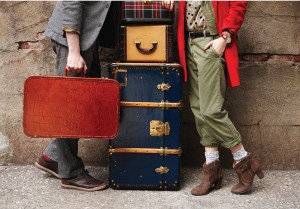 Photo. Clarks advertising print
The shoe maker known for solid old world style and a product that is well made, simplistic and priced right, has the potential to really take off in 2013. With a solid celebrity fan base, like mega star Robert Pattinson, it's time to take another look at this quiet brand. It may just be the sleeper pick of 2013.
Yellowstone National Park 
Enough of Twitter and Facebook, U.S. families are going to be taking shorter, closer to home trips to see life again. While the laptops and iPads will still make the journey, people are going to be looking to get outside and get up close and personal with Mother Nature. And it doesn't hurt that it's a whole lot cheaper than tickets to Europe.
Greyhound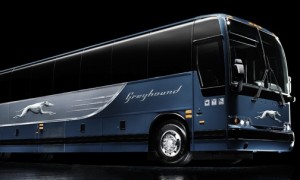 Photo. Greyhound new bus
Another economy-driven pick. As folks are looking for more affordable travel options, Greyhound is priming itself to be the answer to those needs. With a slick new corporate image, a total revamp of its bus line, and even an eye toward moving terminals out of questionable neighborhoods, Greyhound is our pick for transportation innovator of the year. We're excited to see where baggage handler, turned CEO, Dave Leach, takes the brand in 2013.
Hostess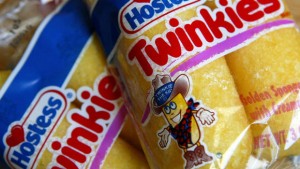 Photo. Discontinued Hostess candies
With the liquidation of Hostess only months behind us, we predict there are some savvy investors out there eyeing the brand for a comeback. Maybe that is just wishful thinking, as it hasn't quite set in that we may indeed by a world without Twinkies. We would be surprised if this is truly the end of our favorite cream-filled snacks.
About the Author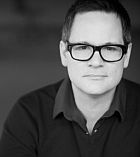 John founded Little Big Brands in 2001. He's a veteran of the design and branding world, working for industry leaders such as Sterling Group and Landor since 1992.
Over the years, John has been instrumental in creating unique packaging, identity, and brand platforms for a blue chip list of clients, including: Burger King, Coca-Cola, Gillette, Johnson & Johnson, Novartis, Pfizer, Unilever, Salomon Smith Barney, and Louis Vuitton.