Starbucks UK Shares Its Affection towards Mondays through Its New Campaign
Starbucks wants to give its consumers a new reason to love Mondays. The coffee chain has launched a new campaign in the UK, inviting its customers to buy a Tall latte, which normally costs £2.10, for just £1.50 on Mondays. To promote the new offering, which also includes other benefits such as 50p off breakfast items and a free iNewspaper on specific Mondays, the company has launched a nice campaign developed by AMV BBDO to remind us of the great things, which happened on Monday.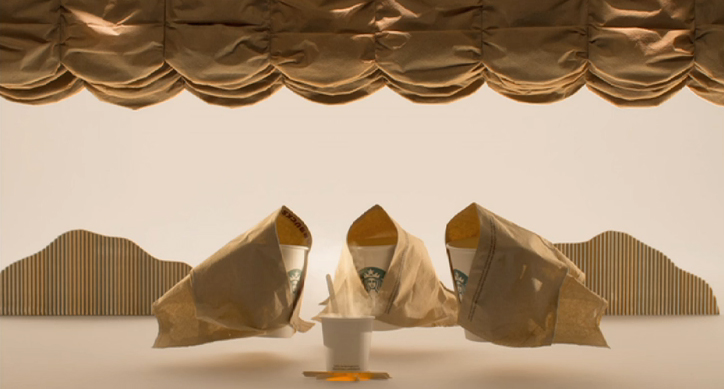 Pic.: A snapshot from the "Mondays Can Be Great" advert
"Monday seems to be everyone's least favourite day of the week. But at Starbucks, we don't think Mondays are all bad. Did you know, we first walked on the moon on a Monday? Big Ben started bonging on a Monday, and Bank holidays are on a Monday! From 7th January— 18th February, you can enjoy a Tall latte for just £1.50 every Monday before 11am. See, Mondays can be great," says the brand on its official website. The page also features a list of Monday's "Did you know" facts (with proving links), which make you believe that this day's potential is really huge. For instance, the first public lift was installed on Monday, March 23, 1857, and man first walked on the moon on Monday, July 21, 1969 to name but a few.
The campaign includes online, national print and outdoor promotion, in-store activity and a lovely advert (watch it here), which looks back at big events that happened on the first working day of the week (the retrospective is created using Starbucks paper cups).