Ballantine's Gets New Illuminating Bottle Design
Pioneer of tech innovations among all other alcohol brands, which recently introduced digital programmable t-shirOS, Pernod Ricard's Ballantine's Finest whiskey is rolling out a new look for its illuminating bottle, which employs electroluminescent technology to glimmer in darkness. The previous bottle and label design developed by London-based The Core in 2009 (since 2011 known as Hornall Anderson UK), has been revised by another packaging specialist Parker Williams to reflect its new brand proposition 'Leave an Impression'.
As Parker Williams' Creative Director, Jo Saker, explains, "the new bottle uses the movement of light on pack in a sequence of effects that highlight the Ballantines 'B', with light pulsing through it like sound waves echoing the beat of music".
The new Ballantine's Finest will be rolled out on the on-trade market globally.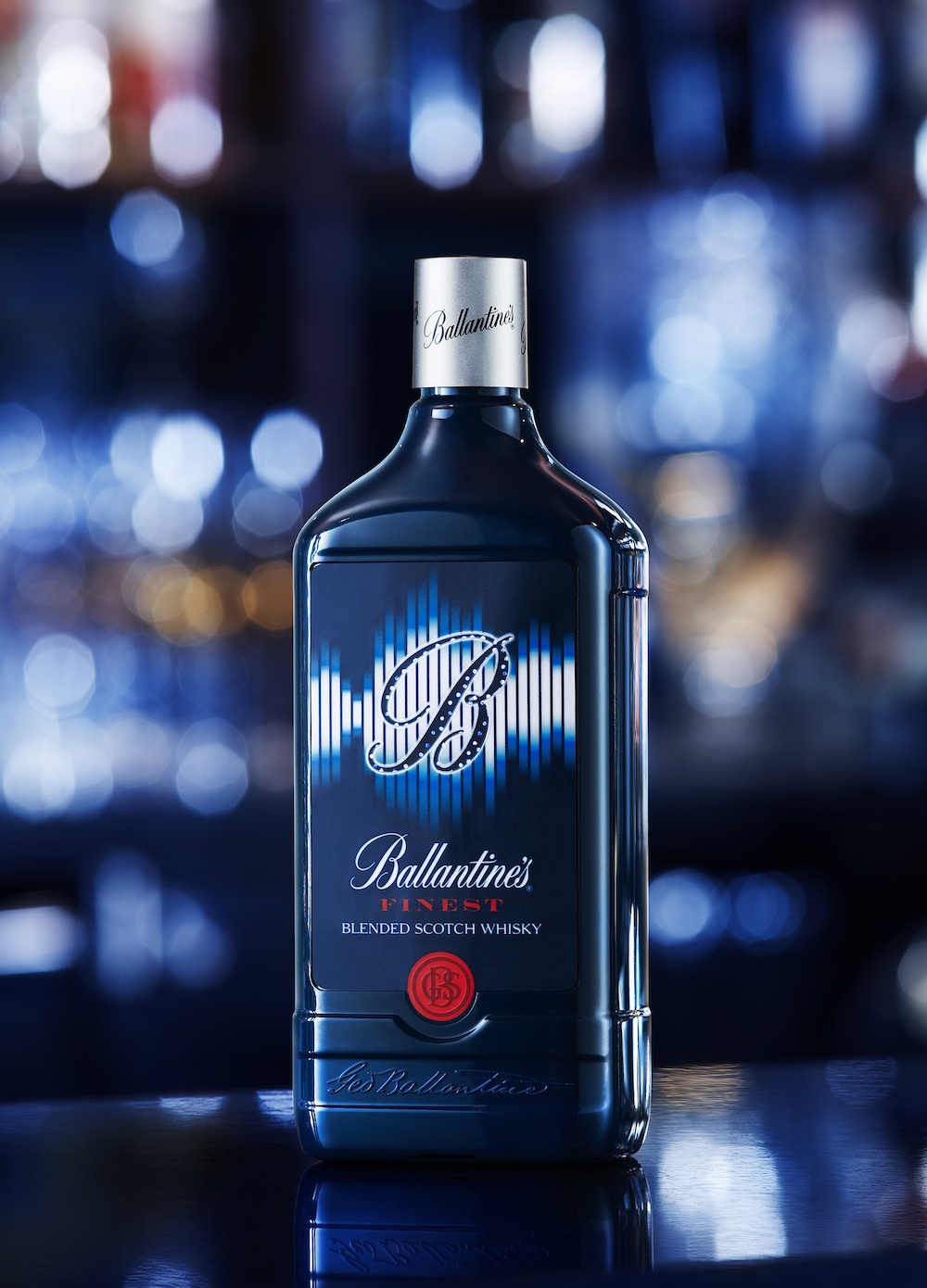 Photo: new bottle and label design for Ballantine's Finest, clickable