When Refill Recycling Works for Your Brand
With the launch of The Source by Thierry Mugler refill recycling just got sexy. But is it really recycling or just a brand-building gimmick?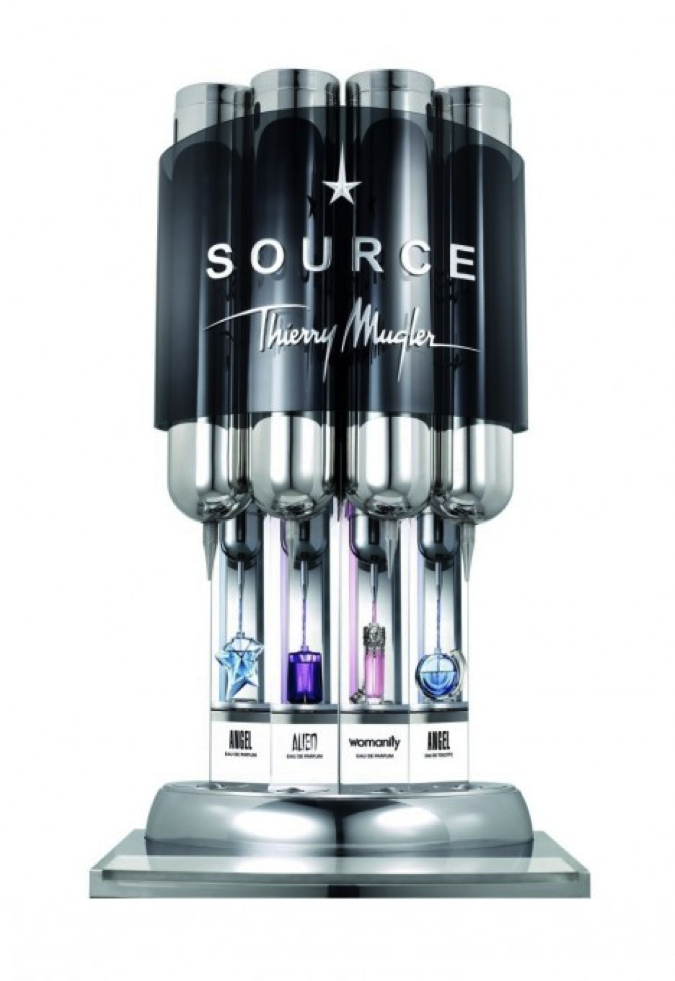 Photo: Thierry Muglers's perfume refilling system The Source
Theirry Mugler hired environmental specialist firm EVEA to conduct an analysis of the ecological benefits of The Source. EVEA estimates that the fountain will save about 1,515 tones of empty, discarded fragrance bottles and the production of 1.35m new bottles around the world in a year.
How many of us will take our empty bottles for refilling to The Source?
I suspect that a more appealing option would be to buy a beautiful, new, empty bottle on sale alongside The Source—after all, who goes out prepared with their empties to buy perfume? Theirry Mugler even tries to further feed our eco-friendly consciences with the plain recycled, recyclable board boxes to put our shiny new bottles in.
It's very difficult to change consumer behavior— a fact many failed refilling initiatives pay testament to. Is Theirry Mugler asking the consumer to change the way we buy and our emotional relationship with the indulgence of perfume? I suspect not.
Like all in-store refill recycling this is a potential brand builder, involving the consumer in the process of creation. Making the bottle you take home all the more precious for your involvement. For those of us that can't remember a perfume from one dab to the next, this will certainly make the likelihood of brand recall better.
We will talk about our brand experience. Making it all-important that the experience is a good one. Which is where refilling often goes wrong.
The biggest barriers to in-store refilling are inconvenience, mess and cost according to research by Vicky Lofthouse, lecturer in sustainable design at Loughborough University who also says people were "happy to use refills if they … liked the product" and that "refills are a really valuable area and we run the risk of dismissing them too early".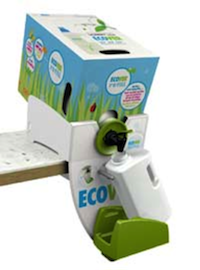 Photo: Ecover's refilling system
Unless eco-credentials are at the heart of your brand and your consumers' beliefs there will always be a huge barrier to the realities of refill recycling. Most of us don't relish the inconvenience of a messy refill station and a sticky bottle in the supermarket. You can, after all, always appease your eco-friendly conscience by putting the old bottle in the recycle bin and think no more of it.
Until really sexy, clean, convenient and noticeably cheap refilling options are available for our everyday purchases we'll probably continue to fork out the extra pennies for a shiny new bottle, filled by someone else and maybe even delivered to our door.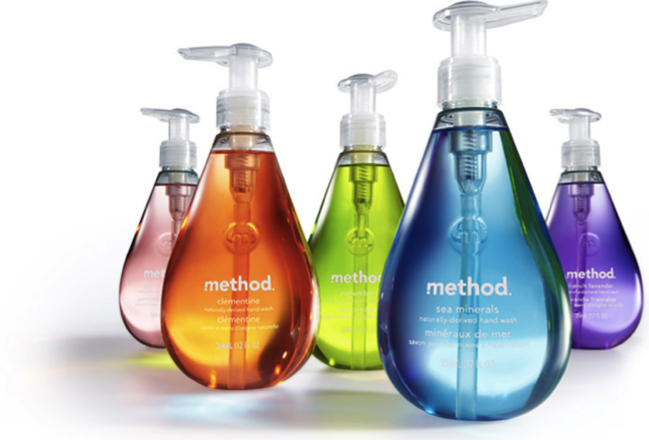 Photo: Method's packaging
Let's hope that Ecover's acquisition of Method doesn't mean that the design credentials of Method will be lost in the overt worthiness of Ecover. Method has, in 10 or so years, created an eco-friendly brand that we can all aspire to have. They have made bottles that are worthy of refilling and a product portfolio that understands that our relationship with products goes way beyond the practical.
If Method created a refill station as sexy as Theirry Mugler's it could be a real destination. Just imagine.
About the Author

Amy Bridgman is the Director of creative and strategic brand planning at Pi global, London. She joined the agency in 1994 and specializes in brand strategy, planning, trends and semiotics.