Smirnoff introduces new flavoured vodkas and premium cocktail
Just in time for spring and summer entertaining, Smirnoff(R) Vodka adds two more offerings to its top-selling flavored vodka portfolio – Smirnoff Melon Flavored Vodka and Smirnoff Pomegranate Flavored Vodka.
Additionally, the brand's popular ready-to-drink Cocktails Collection gets a new addition with Smirnoff Tuscan Lemonade. These fresh, exciting new offerings provide consumers with additional options for effortless, at-home entertaining and delicious cocktails.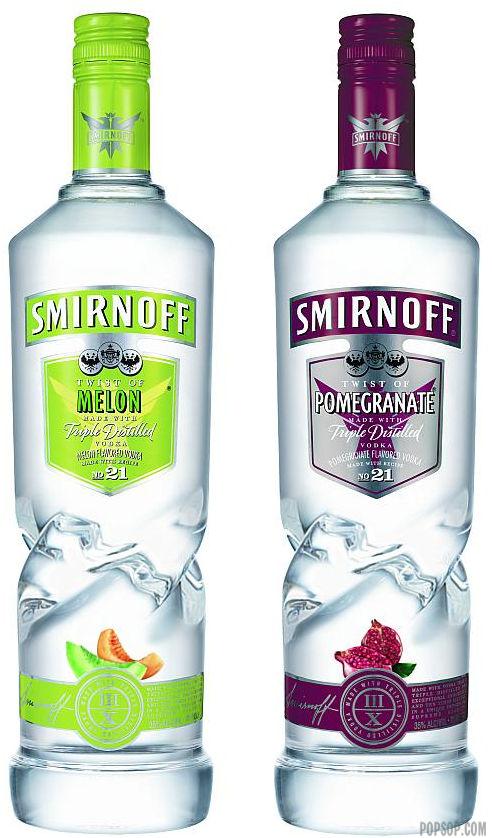 "Our Smirnoff Cocktails Collection and Flavored Vodka portfolios continue to grow, due in large part to our consumers' desire for fresh, flavorful, high-quality offerings that simplify at-home entertaining," said David Tapscott, Director of Vodka Category. "We are confident that the addition of these innovative offerings to our already robust portfolio is a guaranteed success."
Ultra-smooth and highly aromatic, Smirnoff Flavored Vodkas are prepared using Smirnoff No. 21, once again highlighting the same triple distillation and proprietary filtration process that has made Smirnoff the world's leading vodka brand. Smirnoff Melon Flavored Vodka is blended with an inspired fusion of fresh, juicy melons, including perfectly ripened cantaloupe and succulent honeydew. Smirnoff Pomegranate Flavored Vodka is infused with a blend of pomegranate, citrus, apples and honey, with a hint of the delicate Chinese Osmanthus flower.
Smirnoff Melon and Pomegranate are new additions to the already expansive Smirnoff Flavored Vodka collection, which includes Passion Fruit, White Grape, Blueberry, Lime, Watermelon, Strawberry, Cranberry, Vanilla, Raspberry, Citrus, Orange, Green Apple and Black Cherry. Most are available in 50mL, 200mL, 375mL, 750mL, 1L and 1.75L sizes. The 750mL bottles carry a suggested retail price of $14.99.