Design agency Elmwood has taken cues from human food packaging trends for the packaging design of Pets at Home's new premium pet food ranges Purely and Pets at Home Deli.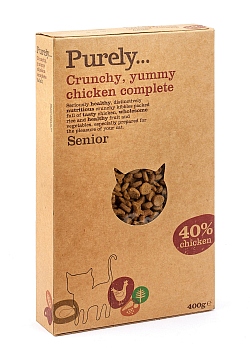 The idea behind the pet food packaging designs is that people "feed similar food to themselves as to their cats," said Elmwood project manager Sue Mann.
Elmwood commissioned London-based New Division to create simple illustrations for the cat food and die cut a window in the packaging so customers can view the product inside.
An uncluttered approach was also taken to the Pets at Home Deli pack, which include deli products such as prawns and whole chicken fillets for both dogs and cats.
"The quality of the food is pretty incredible for the deli range," said Mann. "It's like the quality of food in a deli for humans."
The launch of Pets at Home Deli and Purely will be staggered from 4 July.