The Spanish design firm Vidal Larsson Duprez has created the packaging for the limited edition 1 litre glass bottle of Lanjaron mineral water brand.
The minimalist packaging graphics embodies the purity and the origin of its source — Sierra Nevada, having been declared as Reserve of the Biosphere by the Unesco.
The original packaging redesign was a result of a strategic collaboration between two Argentine package design firms: Tridimage (structural design) and Grupo Berro (graphic design).
Designed by Tridimage and Grupo Berro,2008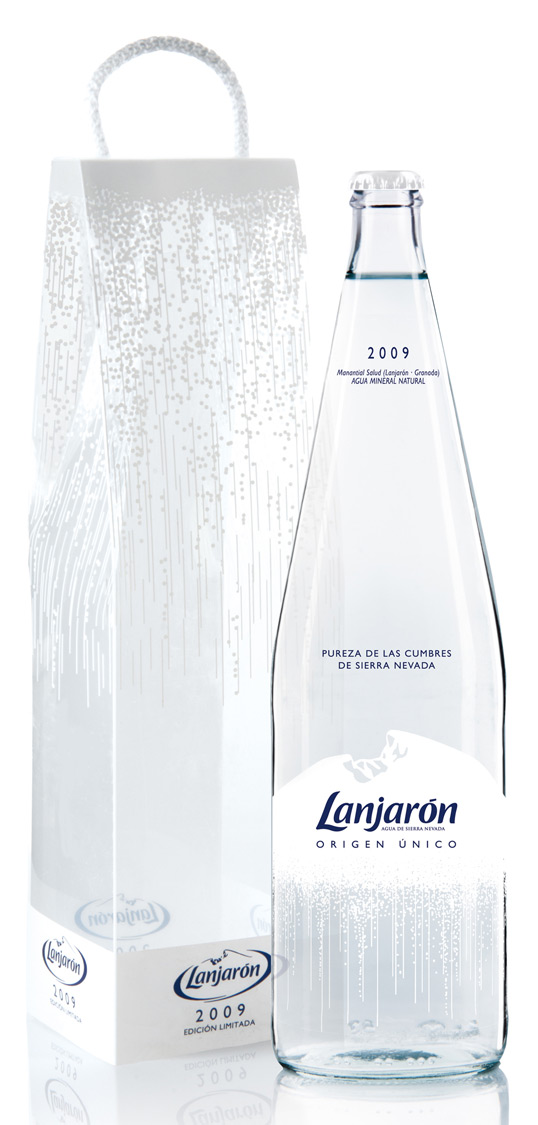 Designed by Vidal Larsson Duprez, 2009