Number three in the cognac market when the brand was taken over by Pernod Ricard in 2002, Martell was a sleeping beauty. The flagship Cordon Bleu was popular in Asia, but the brand as a whole did not have the image it deserved and truly lacked coherency and uniformity.
The group decided to reposition the entire range, and especially the premium cognacs, emphasizing the unique qualities that allowed them to compete with the biggest names and legitimately establish their place in the premium universe.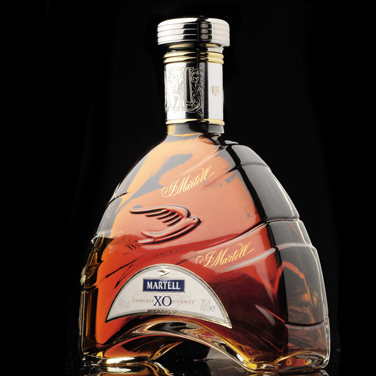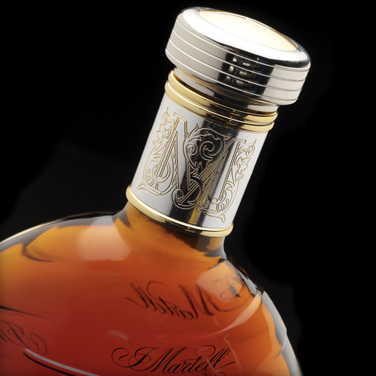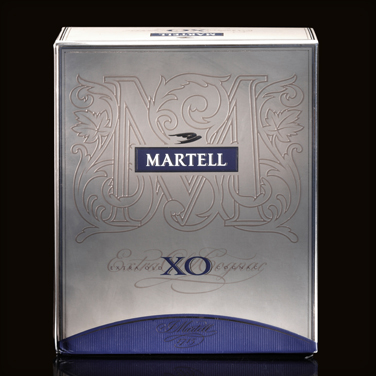 CHALLENGE
Convey the excellence and unique qualities of XO by stressing its differentiating points. This was a real challenge in a universe where brands have histories and legacies and constantly develop new codes through bottle shapes and graphic registers.
SOLUTION
Dragon Rouge came up with the idea of the arch, the symbol for the brand's unique strength: the independence of spirit that bridges cultures (west and east) and serves as a link between tradition and modernity.The glass bottle is a perfect arch. Its extremely pure shape sets the brand in a contemporary universe in a "sober" way. At the same time, the entire bottle is worked to stress the expertise, legacy and inventive spirit inherited from the brand's founder, Jean Martell.
The cap is the bottle's "patent of nobility" and establishes its right to be included in the luxury universe: the gold is worked and the capital M for for Martell, here part of the brand icon, is showcased alongside the emblematic swallow.
The outer box is designed along the same lines: the metallic platinum creates an extremely sober effect, complementing the brand's signature blue and creating a background for an M illustrated down to the last details and worked like an illumination to create a relief effect and authenticity.
Besides its unprecedented commercial success, especially in China, the re-launch of Martell XO has restored the brand's legitimacy in the premium cognac universe and become the first step toward creating Martell's new identity in that segment.
From Dragon Rouge France