As a part of its «Only in a Women's World» multimedia campaign, launched this March, PepsiCo snacks division Frito Lay will turn a 'real women story' to animated webisode.
Till August 17, 2009 Frito-Lay is asking women to «Inspire Us» by submitting their own funny stories online to www.awomansworld.com/#/InspireUs for a chance to have their story made into an animated film which will premiere this November.
In addition, the winner will receive a «girl's weekend» to New York to watch the recording of their webisode.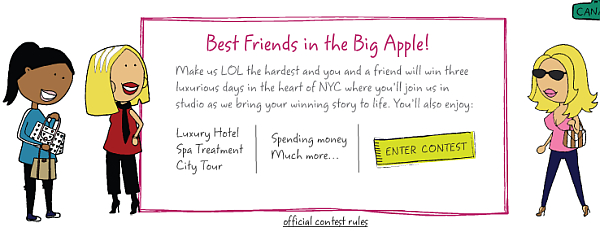 via PRNewswire