The famouse UK actor Jude Law has recently been signed as a 'face' of the new advertising campaign for Martini Rosato in Russia.
Its main visual concept is a mystic and irrational Tree of Wishes which involves the world's best recognized sex symbol Jude Law in a story of seduction proving the alluring positioning of Martini Rosato itself.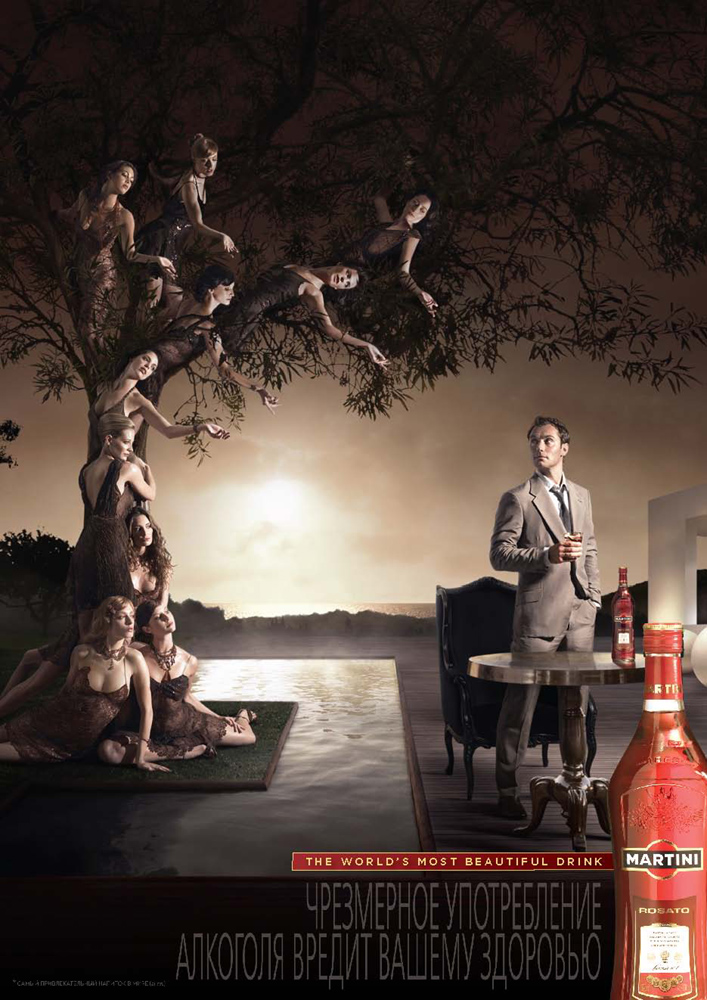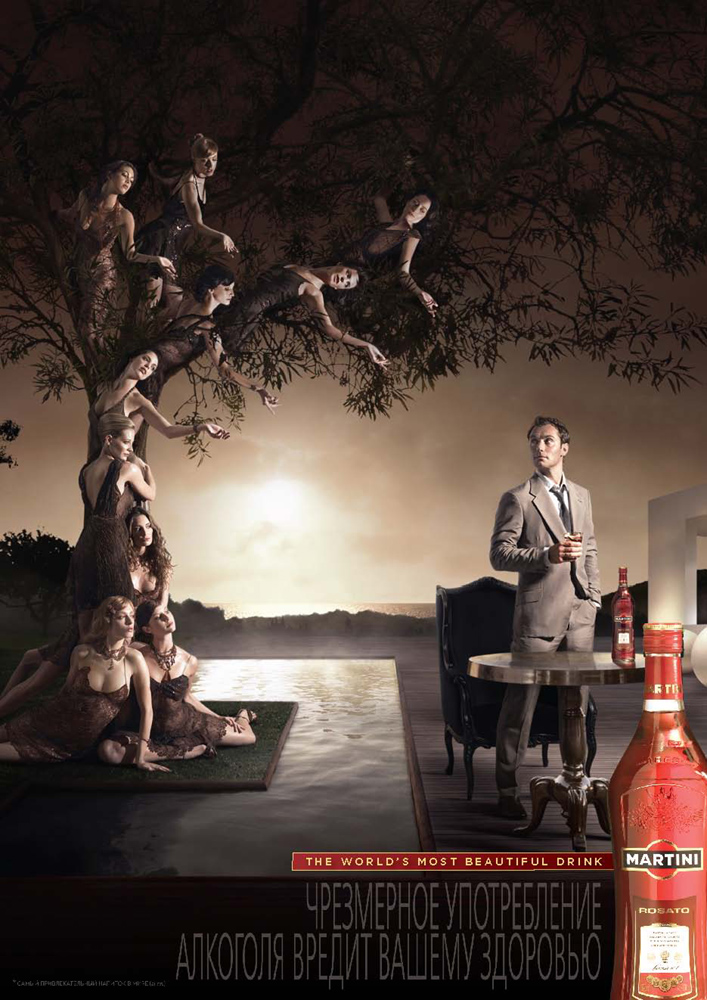 The photo session was taken by the renowned Belgian photographer Christophe Gilbert.
Here you can listen to an interview with Martini Rosato about his collaboration with Martini Rosato.
And here is the brand new TV spot  La Vie er Rosato created by Armando Testa ad agency (Italy). Unfortunately Jude Law was not starring there.