The British cereal company Kellogg's announced the development of a laser technology to burn its logo or any other image onto individual flakes. By now this technology is being tested.
It uses a focused beam of light which density is enough to burn an image on the surface of the flake. According to Kellogg's representatives, the company wants consumers to be «under absolutely no illusion that Kellogg's does not make cereal for anyone else».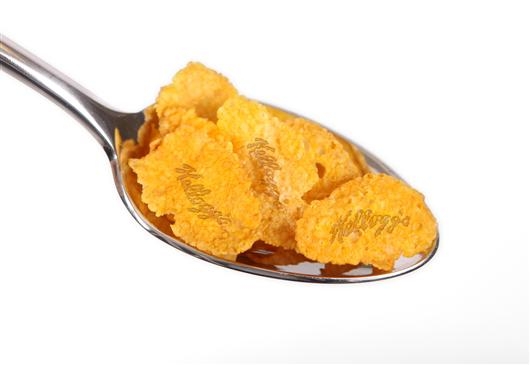 «In recent years there has been an increase in the number of own brands trying to capitalise on the popularity of Kellogg's corn flakes. We've established that it is possible to apply a logo or image onto food, now we need to see if there is a way of repeating it on large quantities of our cereal. We're looking into it,» said Helen Lyons, lead food technologist for Kellogg's.
via Just-food.com