The American company Abbott announced the release of a new nutritional snack called ZonePerfect Indulgence Nutrition Squares.
ZonePerfect Indulgence squares with a chocolate cover contains 18-19 vitamins and minerals and 10-11 grams of protein. The novelty is available in three different taste varieties — Chocolate Peanut Butter Mousse, Caramel Toffee and German Chocolate Cheesecake.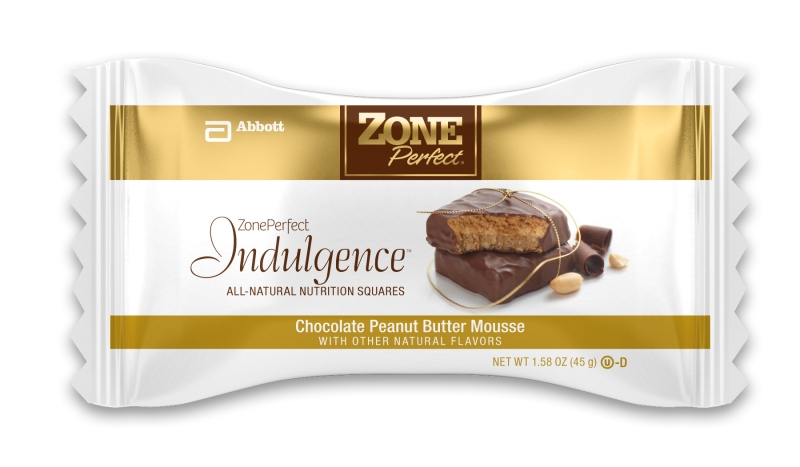 «ZonePerfect Indulgence Nutrition Squares give candy a run for its money. With an excellent source of protein and a good source of at least 18 vitamins and minerals, you get a decadent treat you can feel good about eating. With the holiday season right around the corner, ZonePerfect Indulgence Nutrition Squares give you the satisfaction of taking a stress-free moment for yourself to enjoy a chocolaty treat. Because they have protein for satiety and vitamins and minerals for overall health, they are a good-for-you-snack that will not only delight the taste buds but also the body,» said Monica Hysell, general manager and division vice president for Abbott Nutrition.
via Abbott