This year 2 lifestyle brands with and active and leadership positioning —  adidas Originals and Def Jam record label, owned by Universal Music Group, decided to celebrate their anniversaries together.
Well-known pop and hip-hop stars, such as Beastie Boys, Nas, Jay-Z, Ghostface Killah, Kanye West, Rick Ross made their first career steps by having crossed the threshold of Def Jam recording studio.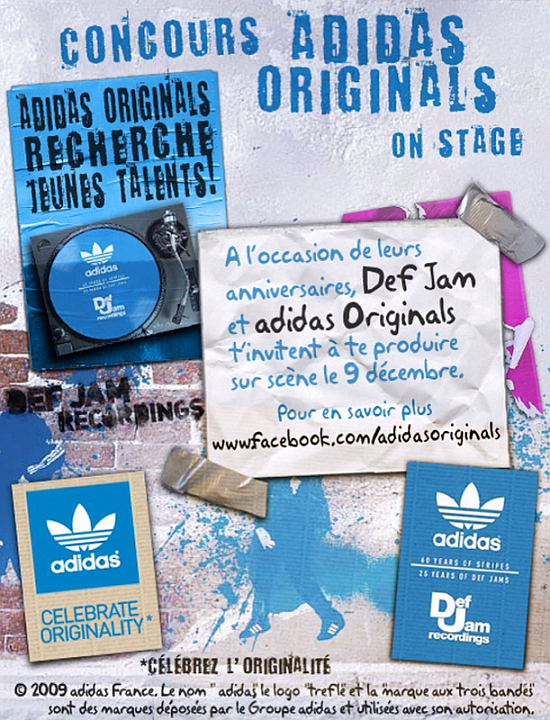 Now the brands provide an opportunity for talented younf artists to express themselves by taking part in a special creative contest. All they have to do is to record their own spot (audio or video composition), upload it on Vimeo, YouTube, Dailymotion or Free SoundCloud and send the link to organizator's e-mail — adidas (at) modissimo.fr till the 28th of November.
There are no any restrictions by age, sex, religion, manner or style for aef-expression. Only 2 things matter: creativity and innovaition.
The names of 3  finalists will be announced in Paris on the 9th of Navember.