Gillettе is starting its huge promotion campaign in Russian Internet with launching the G-men interactive project. The main idea of the new on-line activity will show "the men who reach their goals and make their dreams come true".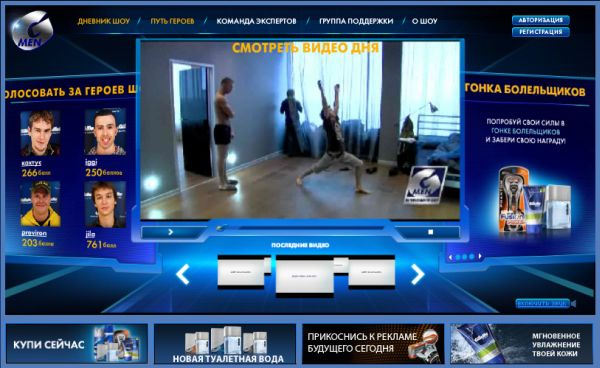 The G-men campaign from Procter&Gamble was introduced on October 9 and it's finishing on December 20 with the winner being announced on the 21st. From thousands of contestants just four were selected (a cook, a DJ, a VJ and a photographer), and they are trying to become first-class professionals in their areas with the help of experts and get 1 million rubles (approx.33.5 thousand dollars) for that. The final part of the contest started on November 16, and now any of the site's visitors can support their Man, watch videos form the G-camp, participate in e-activity and win some nice stuff.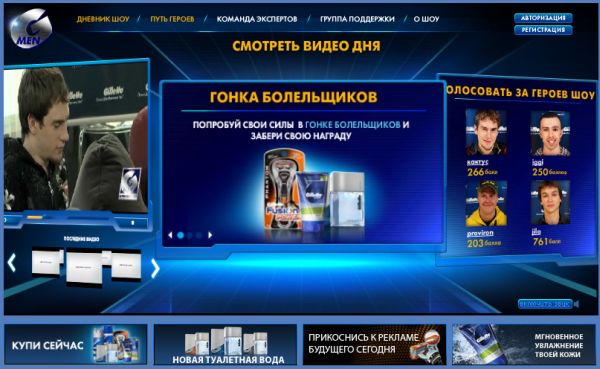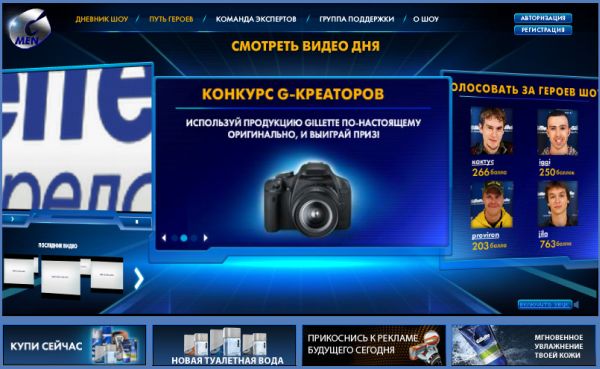 The G-men project was developed by Jvision and BBDO Russia Group (BBDO Moscow and Proximity Russia). But of course they weren't the first ones who stepped into the field of digital marketing in Russia. In August 2009 their major rival in the niche, Unilever closed quite the same campaign AXE Muchsas Maracas, created by the Grape advertizing agency. The latino-style on-line project for men attracted 10,000,000 visitors and had quite a big success. Will Gillette take the victorious palms away from AXE? That is going to become clear when we see the results of the G-men project.