For the 6th year in a row the Chilean division of the Nescafe instant coffee brand takes charge of the International Documentary Festival called NESCAFÉ IN-EDIT.
This year it will be held from 11 till 20 December in the Chilean capital — Santiago.
The main feature of this annual fesival is its dedication to music — all premieres show the stories of life and carrer of the famouse musicians.
Among the debuts of this year the guests will see the documentaries about Johnny Cash (Johnny Cash at Folsom Prison), the band REM (This is not a show) and Depeche Mode (The posters came from the walls), the Woodstock Festival (Woodstock: Now and then), Sex Pistols (Who Killed Nancy?).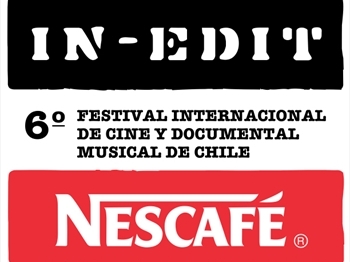 A speacial guest of IN-EDIT NESCAFÉ 2009 — Grant Gee — renowned British filmmaker and producer, will have a speech at the festival and will represent some of his upcoming art projects.
The second the stellar lineup at IN-EDIT NESCAFÉ 2009 film festival is the Chilean extravagant musician Alvaro Pena, who will travel from Germany to attent the event.
For more information on the event please visit http://www.inedit-nescafe.cl